Retha Powers writes: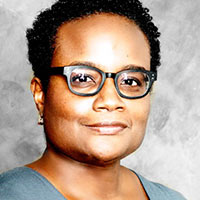 Quotations are micro histories of periods, larger works or bodies of thought and moments in time. I have thousands of quotations floating around my head from a myriad of people about a multitude of subjects, but these are some of the ones that linger with me the most.
---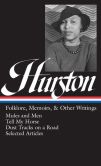 Folklore, Memoirs, and Other Writing
By Zora Neale Hurston

I am not tragically colored. There is no great sorrow dammed up in my soul, nor lurking behind my eyes. I do not mind at all. I do not belong to the sobbing school of Negrohood who hold that nature somehow has given them a lowdown dirty deal and whose feelings are all hurt about it. . . . I have seen that the world is to the strong regardless of a little pigmentation more or less. No, I do not weep at the world — I am too busy sharpening my oyster knife.
–Zora Neale Hurston, "How It Feels to Be Colored Me"

Hurston's nonfiction is sometimes overlooked in favor of her fiction, but her essays are equally witty, incisive, and original.
---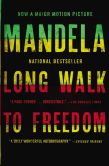 Long Walk to Freedom
By Nelson Mandela

I have walked that long road to freedom. I have tried not to falter; I have made missteps along the way. But I have discovered the secret that after climbing a great hill, one only finds that there are many more hills to climb.
–Nelson Mandela, Long Walk to Freedom

Being in the company of Nelson Mandela's powerful words is always inspiring. I could have just as easily chosen In the Words of Nelson Mandela, but what makes Long Walk to Freedom special is the immersion into his mind and heart, and the fact that much of this testament to life was written during his twenty-seven years of imprisonment.
---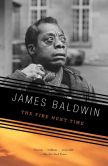 The Fire Next Time
By James Baldwin

Love takes off the masks that we fear we cannot live without and know we cannot live within.
–James Baldwin, The Fire Next Time

James Baldwin is my go-to for mediations on identity, and in particular its machinations in America. So much of what he writes about in his powerful essays not only rings true today, but is also eerily prophetic, and often spiritual and timeless. He gets to the heart of things with directness and precision that are pure beauty. Sometimes it's hard to decide between reading his prose or novels like Just above My Head and Another Country, where similar themes weave through fiction.
---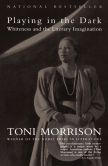 Playing in the Dark: Whiteness and the Literary Imagination

and

Tar Baby
By Toni Morrison

Toni Morrison can also pose the same dilemma with what to choose. There are the striking revelations to be found in lectures, speeches, and essays:

Deep within the word "American" is its association with race. American means white, and Africanist people struggle to make the term applicable to themselves with ethnicity and hyphen after hyphen after hyphen.
–Toni Morrison, Playing in the Dark: Whiteness and the Literary Imagination

And I keep going back again and again to her equally powerful and poetic fiction: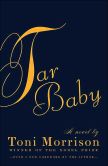 At some point in life the world's beauty becomes enough. You don't need to photograph, paint or even remember it. It is enough. No record of it needs to be kept and you don't need someone to share it with or tell it to. When that happens — that letting go — you let go because you can.
–Morrison, Tar Baby
---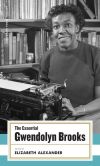 The Essential Gwendolyn Brooks
By Gwendolyn Brooks

This is the urgency: Live!
and have your blooming in the noise of the whirlwind.
–Gwendolyn Brooks, "The Second Sermon on the Warpland"

I love the world and the voices Brooks created in the characters that embody her poetry. They pulse with the messiness of life, and its singularity. Like this quote, each line urges us to live. Elizabeth Alexander's astute introduction provides an entry point for those less familiar with Brooks, and a portable collection of essentials for those who are.