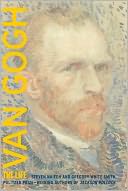 Vincent van Gogh sliced off the lower portion of his right ear on this day in 1888. In Steven Naifeh and Gregory White Smith's just-published Van Gogh, the famous self-mutilation is described as the result of general instability and specific despair. The list of these over the previous few years included "a diagnosis of syphilis, the indignity of rotting teeth, the deception of his brother, the ridicule of prostitutes and models,…dismal weather, stubborn poverty, and abusive drinking." Most recently, Gauguin had shattered van Gogh's fantasy of forming an artist's colony in Arles, and when "he returned to the darkened, empty Yellow House that night, he saw the detritus of his dream everywhere":
Shipwrecked with no hope of rescue, delirious, disoriented, and probably drunk, he stumbled to his bedroom. He went to the corner where the washstand stood. From there he could see into Gauguin's room, which was empty. When he turned around, he looked into the mirror that hung over the washstand. Instead of the familiar face he had painted dozens of times, he saw a stranger — an "ill-starred wretch" who had failed his family, killed his father, bled his brother of money and health, destroyed his dream of a studio in the South, and driven away his Bel-Ami. The failure was too overwhelming. The crime was too great. It had to be punished. But how?
The details of the mutilation are reconstructed variously, some biographies having the event take place in a brothel rather than at home, the ear given to a prostitute rather than the police. In Van Gogh's Ear: Paul Gauguin and the Pact of Silence, Hans Kaufmann and Rita Wildegans claim that there was no self-mutilation at all, the ear sliced off by Gauguin as he defended himself from van Gogh during a wild confrontation.

Naifeh and Smith add their own provocative theory to the discussion of van Gogh's death, two and a half years later. The authors believe that van Gogh's fatal gunshot wound was not self-inflicted but the result of another wild confrontation, this time with René Secretan, a gun-toting teenager and another of van Gogh's torments:
René had a history of teasing Vincent in a way intended to provoke him to anger. Vincent had a history of violent outbursts, especially when under the influence of alcohol. Once the gun in René's rucksack was produced, anything could have happened — intentional or accidental — between a reckless teenager with fantasies of the Wild West, an inebriated artist who knew nothing about guns, and an antiquated pistol with a tendency to malfunction.
---
Daybook is contributed by Steve King, who teaches in the English Department of Memorial University in St. John's, Newfoundland. His literary daybook began as a radio series syndicated nationally in Canada. He can be found online at todayinliterature.com.