Uprisings in pursuit of freedom around the world.
---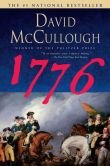 1776
By David McCullough

Going above and beyond standard history class fare, this essential account of America's tumultuous birth profiles the scrappy upstarts who formed the backbone of the Revolution. From the schoolteachers, plow hands, and shoemakers who filled the ranks of General Washington's army to a misunderstood George III clinging to a waning British Empire, this impeccable, timely history thrives in the hands of two-time Pulitzer winner David McCullough, who reaped exhaustive and well-rounded research from both American and British archives.
---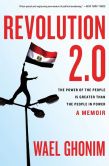 Revolution 2.0: The Power of the People Is Greater than the People in Power
By Wael Ghonim

The Arab Spring was a sudden explosion of political upheavals in the Middle East and Africa that took the world by surprise back in 2011, as incumbents were expelled from Tunisia, Libya, Yemen, and Egypt. In a remarkable display of the influence of social media, Egyptian Google exec Wael Ghonim created a Facebook group to protest the murder of a fellow countryman — which escalated into a peaceful demonstration, Ghonim's arrest and imprisonment, and eventually culminated in the resignation of President Hosni Mubarak. In this astounding memoir, Ghonim affirms the potential of ordinary people seeking freedom and democracy in the digital age.
---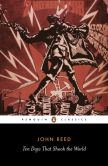 Ten Days that Shook the World
By John Reed
An eyewitness account of the highest order, Ten Days that Shook the World recounts Russia's October Revolution from the viewpoint of American journalist John Reed. An inherent Bolshevik sympathizer, Reed nevertheless painted a comprehensive, accurate portrait of the political climate of early-twentieth-century Russia, as the focus of power shifted from the tsars to the Soviets. This book inspired the award-winning 1981 film Reds, with Warren Beatty playing the tenacious Reed.
---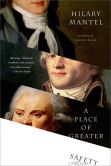 A Place of Greater Safety
By Hilary Mantel

An ingenious historical novel that imagines the day-to-day lives of Maximilien de Robespierre, Georges Danton, and other key players of the French Revolution, A Place of Greater Safety weaves an intriguing web of paranoia, deceit, and clandestine activity during the blood-soaked Reign of Terror. Mantel portrays both the Girondins and Jacobins with impressive detail, depicting hundreds of revolutionary figures, both prominent and little known, who started one of the most fascinating and mythologized rebellions in history.
---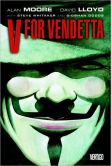 V for Vendetta
By Alan Moore

In a devastated London in the wake of a nuclear holocaust, a draconian government assumes control and attempts to squelch any whisper of dissent. Yet a mysterious, highly educated insurgent wearing a Guy Fawkes mask starts committing singular acts of terrorism, setting off bombs in the Houses of Parliament and hijacking radio and TV outlets, slowly convincing a subdued, paranoid citizenry to rise up and start ruling themselves. Released during the height of the Cold War in the 1980s, this visceral comic book classic redefined industry concepts of superheroes and vigilante justice and established Moore as a master of the genre.