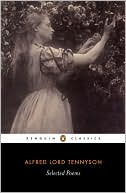 December 31: This day, or the moment of this day's passing, hasinspired not only the famous commemorative poems but celebrations of poetryitself. Japan has held a New Year's Poetry Reading—the "Ceremony of the UtakaiHajime"—at the Imperial Palace since the middle of the thirteenthcentury. These were originally opportunities for the Emperor and his family toshowcase themselves and their verse; now the occasion includes professionalpoets and the winning entries from a nationwide poetry competition.
It was traditional duringthe 18th and 19th centuries for North American newspapers to include broadside(one sheet, one side) poems in their New Year's Day edition, written by thenewspaper carriers, or quite often, by the apprentice printer or "Printer'sDevil." The Carrier's Address might satirize the year's political events,speak to a controversial local topic, or wax philosophical; the Address alwaysended with an appeal to the newspaper's readers to be kind with their year-endtip to the carrier. The following lines end the Address carried in the 1875 NewYear's Day edition of the Central New Jersey Times:
Good-natured friend, ifyou would see him [the carrier] smile

A smile of blandness,like an angel, sorter,

Just lay your generoushand upon your pile,

And titillate his fingerswith a quarter.

And so, dear reader, 'midyour festive revel,

I introduce "ourmutual friend"—"The Devil."
The Daybook asks noquarter, and offers best wishes for 2011, along with a few stanzas fromTennyson's In Memoriam:
. . . Ring out the want,the care, the sin,

The faithless coldness ofthe times:

Ring out, ring out mymournful rhymes,

But ring the fullerminstrel in.

Ring out false pride inplace and blood,

The civic slander and thespite;

Ring in the love of truthand right,

Ring in the common loveof good.

Ring out old shapes offoul disease;

Ring out the narrowinglust of gold;

Ring out the thousandwars of old,

Ring in the thousandyears of peace. . . .
---
Daybook is contributed by Steve King, who teaches in the English Department of Memorial University in St. John's, Newfoundland. His literary daybook began as a radio series syndicated nationally in Canada. He can be found online at todayinliterature.com.