Voyages, stories, and adventures at sea.
---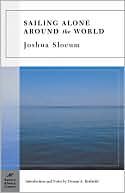 Sailing Alone Around the World
By Joshua Slocum
In April 1895, the author left Boston in his 36-foot sloop, Spray. His book is a vivid chronicle of the three-year, 46,000-mile voyage that made him the first person to circumnavigate the globe single-handedly. His adventures and thoughts in route made his book a bestseller in his day, and an enduring classic of the sea.
---
The Greatest Sailing Stories Ever Told
Edited by Christopher Caswell
From Ernest Shackleton's matter-of-fact account of a harrowing small-boat journey in the Antarctic to William F. Buckley's cultivated essay of pleasure cruising, this rich anthology presents a feast of engaging sailing stories. With contributions from Tristan Jones, Samuel Eliot Morrison, Ann Davison, E. B. White, and more.
---
By Derek Lundy
The Vendée Globe is as treacherous a race as any sailor—to say nothing of a landlubber—could imagine, demanding its participants circumnavigate the globe alone, in a single boat, without stopping. The four-month 1996-97 contest was thrilling, dangerous, and dramatic, and Lundy conveys every bit of its excitement.
---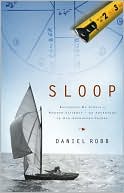 Sloop:
Restoring My Family's Wooden Sailboat
By Daniel Robb
Detailing the sublime joys (and occasional aggravations) of his education in boatbuilding, Daniel Robb's detailed report on his restoration of a family sailboat—a classic wooden Herreshoff built to navigate the coastal waters of New England—is a marvelous meditation on craft, materials, place, and memory.
---
By Tania Aebi
An 18-year-old bicycle messenger is rescued from her aimlessness by her father's challenge, presented as a choice: a funded college education or a 26-foot sloop in which she has to sail around the world. Aebi chose the latter course, and her account of her two-year voyage is a sprightly narrative of coming-of-age on board.