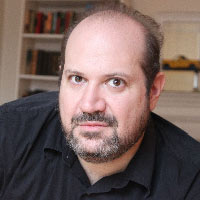 Since his 2000 debut story collection Venus Drive, Sam Lipsyte has found hilarity and soul in abrasive, often grotesque characters. A Columbia University professor of creative writing and son of sportswriter Robert Lipsyte, he has the ability to get readers laughing out loud at life's most cringe-worthy moments, a talent that has made him an admired craftsman among his contemporaries. After forays into the novel with 2001's The Subject Steve, 2004's Home Land (for which he won the inaugural Believer Book Award), and 2010's The Ask, Lipsyte returns to the short story form with The Fun Parts, a set of dark comedies spanning everything from high school shot-putters and a Dungeons and Dragons game gone awry, to a con artist hard at work during the Apocalypse. This week, Lipsyte recommends great reads he's dubbed "Three Books of Fiction That Shook Me in All the Right Ways."

Books by Sam Lipsyte
---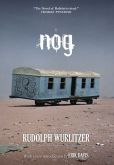 Nog
By Rudolph Wurlitzer

I stumbled upon an old paperback copy of this novel in college. It had a groovy psychedelic cover, which was turn-off, as I worried it would be full of sappy flower power, but it turned out to be a wildly strange, funny, and sometimes brutal narrative about the nature of identity and memory featuring a man driving around the West with a fake octopus in a bathysphere. Deep and often disturbing antics ensue. Don't take my word for it. Both Thomas Pynchon and Donald Barthelme sang its praises.


---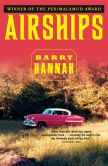 Airships
By Barry Hannah

Sure, everybody loves Airships. If you say you love Airships, that it bowled you ever, made you want to write, love, live better, with more fearlessness and wit and feeling, you aren't putting yourself in much jeopardy. You might as well declare that you think Shakespeare was talented. But like telling your children you love them, it's not enough to proclaim your admiration for Airships just once.


---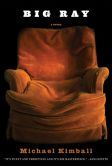 Big Ray
By Michael Kimball

This was one of the best books of 2012 by a man who's been writing brilliant and devastating fiction for about a decade now. When a lot of big shots have fallen away, his work will stand. This novel, narrated by a man sifting through the effects of his morbidly obese and now morbidly dead father, might be his masterpiece so far.