A few years ago, Maurice Sendak gave a talk at Harvard's Houghton Library, where I worked; having recently assisted on the editorial periphery of one of his projects — a klezmer version of Peter and the Wolf he undertook with my brother-in-law's band — I was tapped to squire him through the Printing & Graphic Arts department to view a selection of books illustrated by a hero of his, the nineteenth-century artist Randolph Caldecott.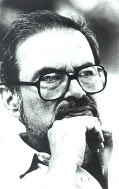 Clearly unwell, a grim and pinched Sendak clutched his cane while I leafed through the pages of a collection published in the 1880s. I don't remember the title of the copy we were examining, which had been owned by Harry Elkins Widener, the gilded-age scion whose demise on the Titanic paved the way for a vast library to be built in his name at Harvard — a library that now sheltered one of Caldecott's pictures in which another precarious child, lost and alone, had gone to sleep in the clearing of a crepuscular wood; from the shadows, the gentle-faced animals — fox, rabbit, bear — peered down on the shining lad as he slumbered. Sendak read the caption that ran beneath Caldecott's plate: The forest creatures came to watch over his rest. "Yes," Sendak continued, his tone brightening. "Or maybe they were ready for lunch."
It's this easy mingling of intimacy and predation that is so recognizable in Sendak's art. His tender, generous grotesques march happily into consciousness: fey cherubs with hungry eyes; towering Oliver-Hardy chefs with their menacing mustaches; knowing cats and bourgeois bears; and at the head of the parade, the Wild Things: cockataurs and minotrices, elf-horned and hirsute, infamous with their terrible roars and terrible teeth. And yet it's Sendak's writing that still fixes my attention with its sprung prosody, its tripping, open, quasi-metrical vernacular: "and he sailed off through night and day / and in and out of weeks / and almost over a year / to where the wild things are." As a child, I had found these lines comfortable and clear, but as an adult, I was beguiled: lying in the bedroom after my own children had drifted off, I would read them over and over, trying to smooth and comprehend the glamor of those deceptive rhythms: the beat of a child's boastful yarn carried across in a halting, somnolent exhalation, the stumbling feet of a voice slipping into bedtime's framing fugue.

It's in Higglety Pigglety Pop!, his effusive elegy to his departed canine companion, Jenny, that so much of this rhetoric of reverie comes together. I would beg my children to let me read it to them again and again — its romantic, lush, cross-hatched landscapes peopled with creatures at once doll-like and dictionary-true, through which runs a story that dwindles from naturalistic prose finally to single words, a theatrical of monosyllables in Sendak's tall and limber letters, interjectionary fragments that yawp and yell, hector and howl.
His barbed eyebrows would have risen at all this baroque, groping ekphrasis. He could be forbidding, fiercely and intelligently protective of his work and the means of its production. And yet he was a grand and even reckless collaborator — his work with the poet Randall Jarrell in books like Fly by Night and the feral idyll The Animal Family produced what are now neglected marvels — and he brought to recent collaborations a generosity that occasionally softened the impact of the work. He relied on profusion to access his genius, and the composite is unavoidably uneven.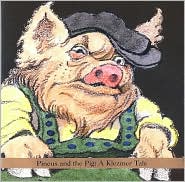 But he gave so much more than he took. My brother-in-law Eric Rosenthal spent hours on the phone with Sendak working on the klezmer Peter and the Wolf, which never found its way into book form (although a CD, Shirim Klezmer Orchestra's Pincus and the Pig, graced with Sendak's art, was released on John Zorn's Tzadik label). Eric would get off the line wowed and exhausted after talking with "Maury," whose many projects were an opera of intrigues and enthusiasms. In the midst of it all, Eric was amazed at the time Sendak gave him and the treasury of his unguarded, garrulous friendship.
In recent interviews he was valedictory and autumnal, full of complaint, love, and remembrance; his comments were pulled from the same bright-hued, harrowing vade mecum that his works comprise. It reads to me as a single work — a book of thriving in the face of desire and disappointment, authored by a trickster, a friend to moon and stars, a grouch, a flirt, and a wonder.