Chronicles of ambition, architecture, history, and labor.
---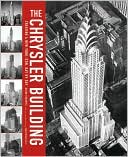 The Chrysler Building:
Creating a New York Icon Day by Day
By David Stravitz
David Stravitz stumbled across a box of negatives documenting the construction of the 77-story Art Deco masterpiece, completed in 1930, days before they were to be destroyed. This fascinating, image-stuffed book is the result.
---
By Thomas Kelly
Kelly's powerful novel centers on an Irishman employed in the building of the Empire State Building. Michael Briody is not just working high above Manhattan and sending money back home to support the Republican cause, he's also fallen for a gal who leads him into the city's underworld. Riveting.
---
Skyscrapers: A History of the World's
Most Extraordinary Buildings
By Judith Dupre
Buildings by architects Santiago Calatrava, Zaha Hadid, Philip Johnson, Cesar Pelli, Frank Lloyd Wright, and more than 50 others get the full treatment here—photos, plans, diagrams, background, technological information, and more—in a fittingly oversized tome.
---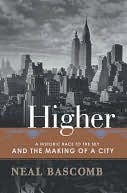 Higher: A Historic Race to the Sky
and the Making of a City
By Neal Bascomb
Bascomb narrates the compelling history of two Roaring Twenties architects—William Van Alen and Craig Severance—who were once partners and became bitter adversaries. Each fought to outdo the other in claiming the tallest building in Manhattan's skyline, but their two structures (the Chrysler Building and 40 Wall Street) were soon to be put in the shade by the looming eminence of the Empire State.
---
By Carol Willis
The Empire State Building was the tallest building in the world for 40 years. Built in 11 months, the frame rose—incredibly—more than a story a day. Working from the detailed records of Starrett Brothers and Eken, the chief contractors on the job, Carol Willis meticulously charts the architectural icon's ascent.