The story of Eric Shaw, a photographer whose ambition for a big movie career remains unrealized and who works instead making memorial videos for local funerals, is the focus of Michael Koryta's So Cold the River.When Eric is offered the chance to make a documentary of a dying man, he is forced to come out from behind the camera to encounter the dead and a family story that won't die. The mystery turns on an old hotel, a tyrant whose thirst for power reaches beyond the grave, and one uncanny bottle of cold river water.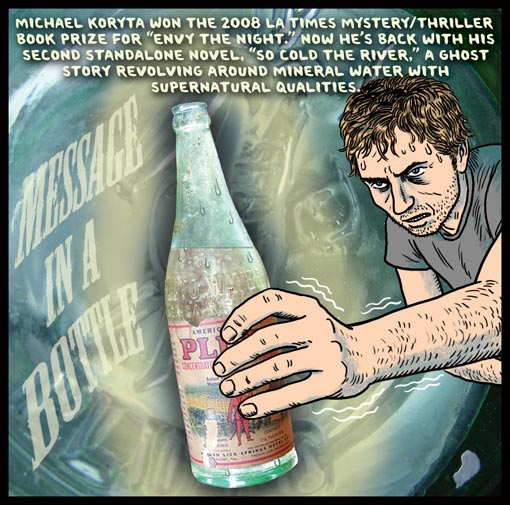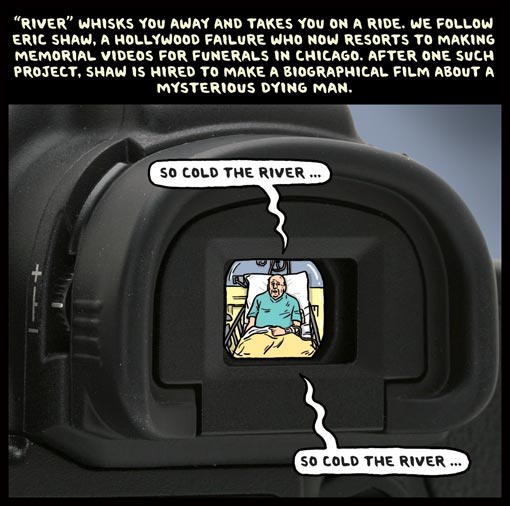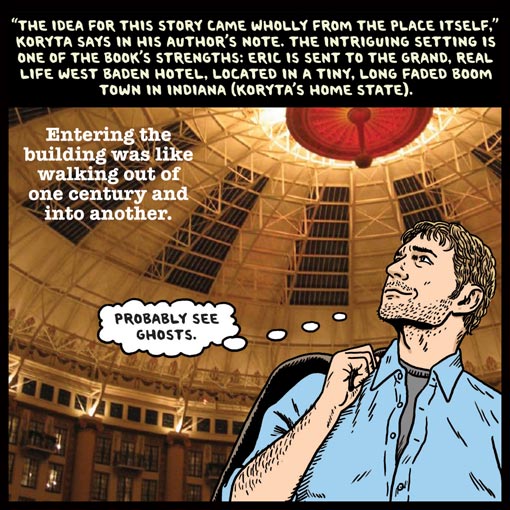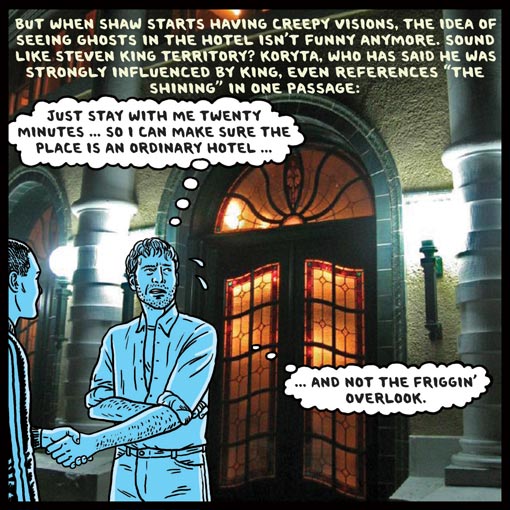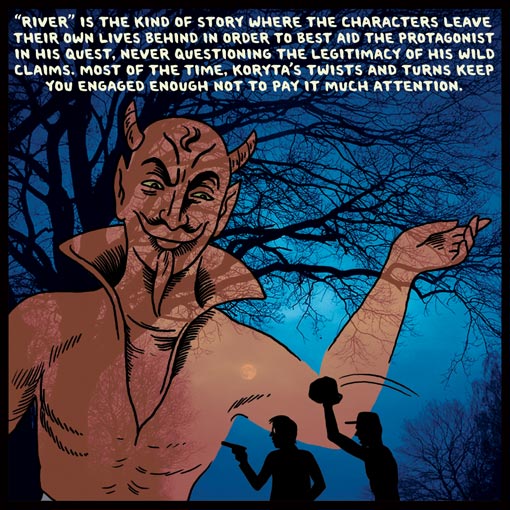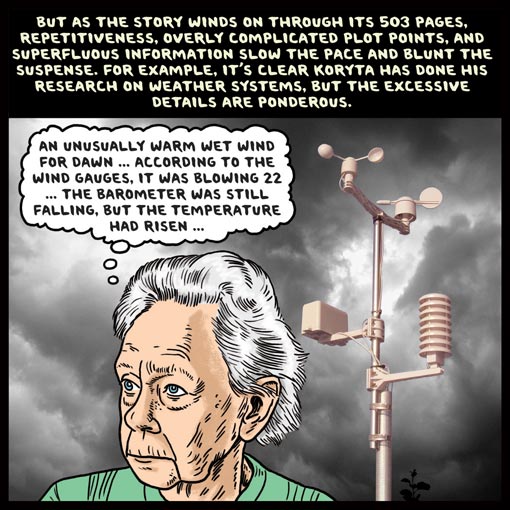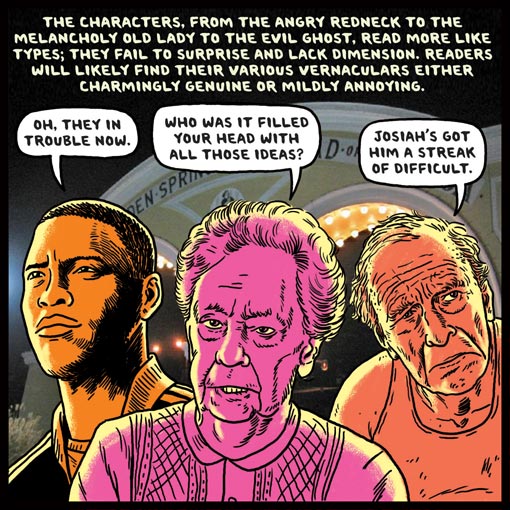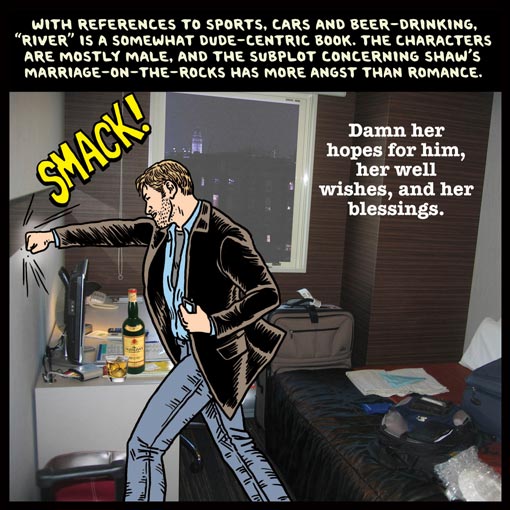 To see the review as a single image, click here.
Cick here to buy So Cold the River.
---
Ward's Drawn to Read appears monthly in the Barnes & Noble Review. Click here to see the complete Drawn to Read archive.