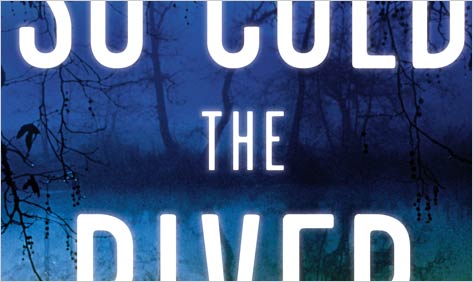 Evils from the grave permeate Michael Koryta's superb So Cold the River. The tale melds crime fiction, history, and gothic horror, and its mounting suspense moves the reader along at a surprisingly brisk pace through more than 500 pages. Framed by fantasy but grounded in the everyday, the real dread Koryta conjures springs from his characters' fears that they haven't lived up to their own expectations.


Once on the brink of a big movie career, Eric Shaw now barely gets by making videos of others' lives, especially for funerals. Eric thinks he can develop a documentary from his current job shooting a video history of dying billionaire Campbell Bradford. The reclusive Campbell and his hometown of West Baden, Ind., known for its extravagantly restored resort hotel, are a story "that begged for telling."

Campbell's only possession from his past is a strange glass bottle filled with water from a nearby spring. Drinking from this vessel produces frightening visions about another Campbell Bradford, a nasty tyrant who ruled the town with appalling violence more than 80 years ago. Josiah Bradford, a petty criminal, stalks Eric, seething that his family name hasn't brought him money or power.

The supernatural hangs heavily over the story—the long-dead Campbell, it develops, is actively trying to regain his power from the grave. But So Cold the River roots itself in a refreshing sense of the real. Koryta won the L.A. Times Book Prize for Envy the Night, and here he captures the rural beauty of Indiana while imbuing the area with the feel of impending doom—culminating in a slam-bang ending with tornadoes manifesting Campbell's wrath. It's a satisfying capper to a tale that harvests its suspense, and its charms, from local sources.
---
Oline H. Cogdill reviews mystery fiction for the Sun-Sentinel in Fort Lauderdale, Mystery Scene magazine, and Publishers Weekly. Her reviews also appear in a variety of newspapers and websites via McClatchy Tribune Features Wire. She also blogs about the mystery genre at mysteryscenemag.com/msblog.