Printed works to illuminate a networked world.
---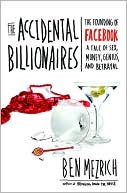 The Accidental Billionaires The Founding of Facebook: A Tale of Sex, Money, Genius, and Betrayal
Ben Mezrich
After hacking into the Harvard computer system to snag the photos of every female student on campus, Mark Zuckerberg set up a site for fellow male students to "rate" them. Mezrich chronicles how the social experiment led to the birth of Facebook and the changing of American life forever.
---
By James Surowieki
New Yorker staff writer Surowiecki explores the idea that large groups of people are often smarter than an elite few even if those few are experts in the subject at hand. He finds down-to-earth ways to investigate the idea in fields as diverse as psychology, economics, and artificial intelligence.
---
By Clay Shirky
Social media has completely changed the way groups work together in many ways and Shirky chronicles them all: from antiauthoritarian demonstrations in Belarus and bloggers bringing down Trent Lott to the complete surprise of Wikipedia working effectively. Shirky entertainingly deciphers what makes groups work in this Web 2.0 world.
---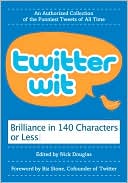 Twitter Wit: Brilliance in 140 Characters or Less
Nick Douglas
Like a collection of hilarious and fascinating haiku, Douglas, the founding editor of Silicon Valley gossip site Valleywag, collects 158 pages of 140-character (or less) tweets from a slew of celebs such as Stephen Colbert and New Yorker staff writer Susan Orlean and everyday Joes that prove to be priceless.
---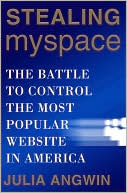 Stealing MySpace: The Battle to Control the Most Popular Website in America
Julia Angwin
MySpace's founders weren't tech geniuses. They were marketing guys who had dabbled in spam, pornography, and spyware before ripping off another social-networking site, Friendster. Pulitzer Prize-winner Angwin tells how one of the Internet's most popular sites came to be and was eventually sold to Rupert Murdoch for almost $600 million.