Wave, Sonali Deraniyagala's harrowing, moving, and truly invigorating memoir of enduring the 2004 tsunami that ravaged Sri Lanka — while losing her parents, husband, and sons in the aftermath — has been named a finalist for Barnes & Noble's Discover Great New Writers Award for Nonfiction. Find out why Deraniyagala's remarkable book has earned critical acclaim worldwide, and while you're at it, check out these insightful reading recommendations, each of which travels thoroughly off the beaten path.
---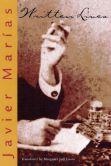 Written Lives
By Javier Marías

"This exquisite book by the Spanish writer Javier Marías contains miniature essays on twenty-six well- known literary figures, among them Nabokov, Conan Doyle, Faulkner, Kipling, and Joyce. Of course, these are subjects that have been dissected extensively before, but Marías's book is unique. He focuses on the curious and the quirky in these writers' lives. He highlights bizarre incidents and embellishes strange personality traits. So we learn of Nabokov's hatred of insecticide and jazz, and about lurid aspects of James Joyce's sex life. Such an addictive book, delicious fun."
---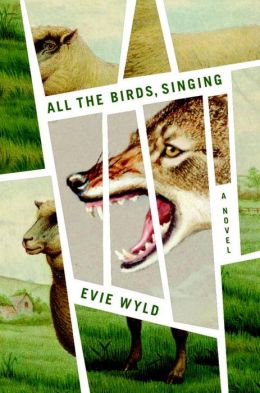 All the Birds, Singing
By Evie Wyld

"This stunning new novel by the British writer Evie Wyld oozes menace. I couldn't put it down. It tells the tale of a troubled young woman named Jake who raises sheep alone on a creepy island somewhere in northern Britain. Jake is scarred by past events, and Wyld's brilliantly inventive storytelling takes us back and forth between Britain and Australia (where her past 'happened') and very slowly we understand why she now lives in isolation, with her dog named Dog."

Editor's Note: All the Birds, Singing is a Spring 2014 Discover Great New Writers selection.
---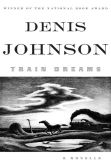 Train Dreams
By Denis Johnson

"I've re-read this incredibly powerful novella so many times in the past years. This is the story of an itinerant laborer in the American West at the beginning of the twentieth century whose young family vanishes in an apocalyptic fire, leaving him howling with the mountain wolves. Violent, tender, surreal, gorgeous — this is a book you can read very quickly and it will leave you utterly dazed."