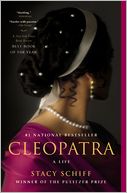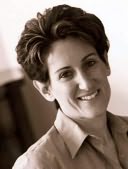 Pulitzer Prize-winning biographer Stacy Schiff has written about a fascinating and diverse group of subjects, from Véra (Mrs. Vladimir Nabokov), to Benjamin Franklin, and — most recently — Cleopatra. We wondered what a writer with such wide-ranging tastes likes to read herself. Her answer encompasses the lives of literary and political figures — on stages both intimate and grand.
Below, Stacy Schiff offers her all-time favorites, with some notes about where they fit on her capacious bookshelf.
---
Models of the genre, by which I am repeatedly intimidated:
By Richard Ellmann
Still a model of the biographical form, which is to say a book that attends to the work and the life in equal measure and with equal sensitivity. Subject illuminates his own pages and vice versa. Ponderous biographer is nowhere in sight. Quick-witted chronicler everywhere present. Also, a hugely affecting, brilliant last few chapters.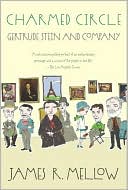 Charmed Circle: Gertrude Stein and Company
By James R. Mellow
A gorgeously crafted double-life of Stein and her partner Alice B. Toklas, with the kind of detail that puts you in the room with Mellow's subjects. Reads like a terrific 19th-century novel.
Impossible to put down, despite all demands of time and space — and its considerable girth:
By Ron Chernow
I have puzzled over this since first I read Chernow's Hamilton: Why is this volume such a page-turner? I still don't have an answer. Certainly, it's a perfect match of subject and biographer. And Chernow sets masterful scenes without compromising the larger intellectual or historical picture.
Most artful biography of an elusive subject: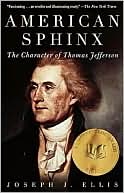 American Sphinx: The Character of Thomas Jefferson
By Joseph J. Ellis
This book changed the way I think about biography. It's a most original portrait, one which — in its extended takes on parts of Jefferson's life and its complete neglect of others — boldly reminds us that a biography is not a photograph.
Most inventive, influential group biography:
Parallel Lives: Five Victorian Marriages
By Phyllis Rose
If the story of a woman's life has traditionally been the story of her marriage, no one has covered the waterfront better than Phyllis Rose. Rounding up five Victorian couples, she sees marriage as much as a political as a romantic construct. As she also makes clear, marriage is also often a fiction. A joyous, groundbreaking book that rewards reading and rereading.
Gorgeously written, just plain brilliant reads:
By Ron Powers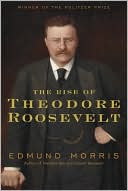 The Rise of Theodore Roosevelt
By Edmund Morris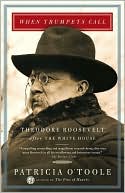 When Trumpets Call: Theodore Roosevelt after the White House
By Patricia O'Toole
(Must be something about those Roosevelts.)
Best life in letters, from a subject who will always best her biographer: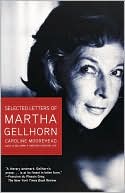 Selected Letters of Martha Gellhorn
By Martha Gellhorn, Caroline Moorhead (Ed.)
Hands down one of the best books ever on the state of being a woman. Also proof that the subject can easily best her biographer. What Gellhorn wanted to be more than anything else was courageous, and she was, as graceful under pressure as on the page. She knew what she liked: laughter, words, honesty, men. She disliked tyranny, pretension, lies, sex. She couldn't cook, but oh she could certainly write.
Best biographer-on-the-page, mixed biography/autobiography genre titles, and in the last case, best how-to-get-a-book-out-of-not-doing-your-homework:
Footsteps: Adventures of a Romantic Biographer
By Richard Holmes
Most biographers will tell you that they go back to this book regularly. It's a miracle of a hybrid, part travelogue, part biography. And probably we all wish we'd written it.
By Nicholson Baker
Witty, whimsical, and smart and the kind of thing that gets a biographer through rehab.
Out of Sheer Rage: Wrestling with D. H. Lawrence
By Geoff Dyer
Best biographical example of how-to-get-a-book-out-of-not-doing-your-homework. I don't know what this book is but I love it to death.