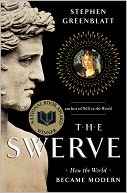 Today the 2012 winners of the Pulitzer prizes — an award keenly anticipated in the journalistic world, but only slightly less so among writers and publishers of books — were announced. On the literary side, winners included Stephen Greeblatt's The Swerve: How the World Became Modern in General Nonfiction, Manning Marable's Malcolm X: A Life of Reinvention in History — not, as might have been expected, in Biography. That honor went to John Lewis Gaddis's George F. Kennan: A Life, which also recently won the National Book Critics' Circle award for Biography. Tracy K. Smith's collection Life on Mars took the Pulitzer for Poetry.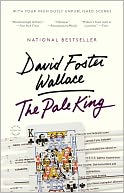 Perhaps the most eyebrow-raising result was the announcement of "No Award" in the category of Fiction — in recent years the prize has gone to novelists such as Jennifer Egan for A Visit from the Goon Squad, Junot Díaz for The Brief Wondrous Life of Oscar Wao, Cormac McCarthy for The Road, Geraldine Brooks for March, and Marilynne Robinson for Gilead. The nominees this year were David Foster Wallace's posthumously published The Pale King, Denis Johnson's Train Dreams, and Karen Russell's Swamplandia!
The last time the Pulitzer Board did not designate a fiction prizewinner was in 1977, when the fiction committee recommended Norman Maclean's A River Runs Through It. Similarly, in 1974 the Pulitzer board chose not to bestow the award despite the fiction committee's forwarding of its unanimous recommendation for Thomas Pynchon's Gravity's Rainbow.
(Although the Pulitzer board was not, apparently, able to pick a winner, we found no shortage of worthy fiction last year).
— BILL TIPPER