Seneca Falls and after: works that chronicle women's struggle for a political voice.

---
Elizabeth Cady Stanton: An American Life
By Lori Ginzberg
Stanton, an outright hero in the women's suffrage movement, wasn't always such a nice gal. Ginzberg follows Stanton through her many phases, from fighting for black male suffrage post-Civil War to her rants against immigrants and the working class. Ginzberg unapologetically and beautifully puts Stanton's behavior and life's work into context.
---
After being arrested for protesting in front of the White House for women's rights, Alice Paul (Hilary Swank) and Lucy Burns (Frances O'Connor), two of America's more radical suffragists, began a hunger strike that earned them the nickname "Iron Jawed Angels." This 2004 film, produced by HBO, tells their amazing story.
---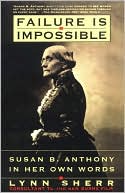 Failure Is Impossible: Susan B. Anthony in Her Own Words
By Lynn Sherr
Sherr, a 20/20 correspondent, adds biographical sketches of Anthony to a collection of excerpts from Anthony's speeches and letters that show that she wasn't just active in fighting for women's right to vote, but also against slavery and domestic violence as well as for the rights of married women.
---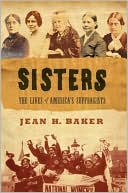 Sisters: The Lives of America's Suffragists
By Jean H. Baker
Baker seamlessly combines the stories of the five most influential women who battled for the right of American women to pull that voting lever — Lucy Stone, Susan B. Anthony, Elizabeth Cady Stanton, Frances Willard, and Alice Paul — while throwing in political and historical analysis for good measure.
---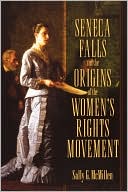 Seneca Falls and the Origins of the Women's Rights Movement
By Sally McMillen
McMillen, Davidson College's history department chair, shares the lowdown on what went down at the 1848 Seneca Falls convention, a major turning point in the suffrage movement, and its long-term cultural consequences. Like any movement, suffrage had its difficulties, and McMillen nimbly chronicles them.