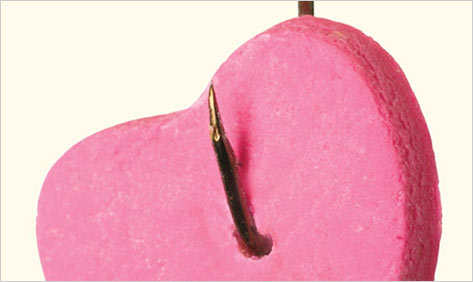 In thenovella and five stories in Swim Back toMe, Ann Packer explores the risky and exhilaratingteenage years, when the tipping point between talent and temptation is nolonger mediated by adults. Her empathetic accounts of families falling apart; adultsdealing with regrets, losses and missteps; and teenagers wielding fresh powersare astute and richly detailed.
"Walk for Mankind,"the novella that opens the collection, is set on the Stanford campus, wherePacker grew up, the daughter of two professors (her brother George also becamea writer). It's September 1972, the first week of eighth grade. Sasha Horowitzhas just moved to faculty housing from New Haven. Richard Appleby and his historyprofessor father are adjusting to life on their own after his mother has movedacross the Bay to Oakland to work among the disadvantaged.
Richard is preternaturallyobservant. Sasha, he notes, has "a little of each parent in her… plussomething essential and not altogether pleasant that was entirely hers, like aback note of pepper in a rich chocolate dessert. It was a quality that made her—thatgave her permission to—insist on what she wanted." While raising money fora fundraising walk around Palo Alto, the precocious Sasha smokes her firstjoint and gets involved with a 26-year-old pot dealer named Cal. Richard is latertitillated by a glimpse of her nipple—"the color of an underripestrawberry" —and gobsmacked by a single kiss.
At fifty, the vantagepoint from which he narrates "Walk for Mankind," Richard lingers tenderlyon every subtle shift in that momentous year, obviously still fascinated bythis early love. "How do people do it, pry themselves from their pasts?"he asks.
As in Packer's novel Songs Without Words, family tragedy supplies the core of several of thesestories. "Her Firstborn" mines the emotional reactions of anexpectant father to his wife's pregnancy, his anticipation made poignant by thefact that her first child, from another marriage, died at five months.
"Molten" alsopursues a parent's loss, but digs deeper. The mother of a teenager who has beenkilled in an accident secretly spends her days in his room listening to hismusic—icons of indie rock such as the Pixies and Superchunk—and through thissonic connection Packer makes her inconsolable grief palpable. The song that givesthis collection its title is, Packer writes, "the cry of a spurned lover."But there is no word like "widow" to convey "the exact shape ofwhat is gone."
These dramatic episodesaside, the most powerful moments in Packer's tales detonate more quietly. Take thefollowing exchange from the final story, "Things Said or Done," whichrevisits Sasha 35 years after "Walk for Mankind."
Sasha is divorced, and thedefault caretaker of her cranky father (her mother left him when Sasha wassixteen). She has traveled with him from his home in Connecticut to hermiddle-aged younger brother's wedding in Berkeley. "By the way….I'm probablydying," her father announces.
Sasha attempts anunderstanding smile. "I am sympathetic—somewhat, and more for the hypochondriathan for whatever ails him—but the algebra of our relationship means it's hardfor me to offer compassion when that's so clearly what he wants."
Packer captures a lifetimeof repercussions in that coolly calibrated response.