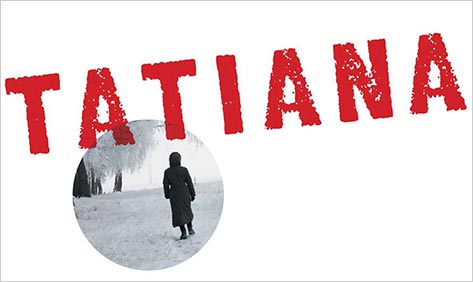 In the prologue to Tatiana, his latest Arkady Renko novel, Martin Cruz Smith does what many thriller writers do; he sets the tone and pace, aiming to snare the reader. The only surprise, almost thirty years after Renko's first appearance in Gorky Park, is that Cruz Smith still does this better than most. "It was the sort of day that didn't give a damn," he begins. "Summer was over, the sky was low and drained of color, and dead leaves hung like crepe along the road." On an empty lane outside the Baltic port of Kaliningrad, a lone cyclist races towards a deserted beach. Joseph, a gifted interpreter who has just finished a sensitive corporate assignment in the city, then walks barefoot across the dunes and waits — for friends, he tells a drunk who approaches him. But the drunk produces "…a nickel-plated pistol that he weighed in his hand like loose change." The shock of what follows is amplified by the surrounding silence and space that Cruz Smith vividly evokes. "The birds were momentarily startled by a shot…waves rolled in with the sound of beads spilled on a marble floor."

At the core of the novel's clever, interlocking plot lies the interpreter's missing notebook, the sole record of his last corporate assignment, but before that thread is followed, two other deaths demand Senior Investigator Arkady Renko's attention. "Everyone agreed that Grisha looked, considering the hole in the back of his head, pretty good," he observes of the lavishly laid out remains of Grisha Grigenko, a Moscow arts patron and Mafia boss whose funeral attracts "…billionaires who had their arms around the nation's timber and natural gas…and actors who only played assassins rubbing shoulders with the real thing." Renko and his Falstaff-like sergeant, Victor Orlov, survey the graveside congregation of untouchable criminals, trading barbs with Alexi Grigenko, the presumptive heir to his father's criminal empire. ("Is that how they speak in business school in America?" Renko inquires.)

The other noteworthy corpse, that of Tatiana Petrovna, an investigative journalist who recently committed suicide, is missing, and Renko suspects a cover-up by the authorities and a connection to the underworld. Warned off by his boss ("Your colleagues are fed up with the melodrama of your life") and cautioned by the surgeon who treated the gunshot wound that left shrapnel in his head, Renko, "an expert in self-destruction," proceeds. Entering Tatiana's life through old tape recordings found in her apartment, he listens to her descriptions of hostage stand-offs that end in slaughter — at a Beslan school, a Moscow theater — and finally to a faint Morse code signal from the doomed nuclear submarine Kursk. The tapping says, "We are alive." The cassette is labeled "Grisha."

Russian submarines, Baltic amber, coded notebooks, and contract killers fall gracefully into place with each turn of the kaleidoscope. There may be one turn too many, and some pieces may dangle. Tatiana is, nonetheless, one of Cruz Smith's leanest and most elegiac novels. Suffused with gray Baltic light and darker Russian shadows, it leaves Renko, toward the end, contemplating "…a band of darkening clouds that stretched across the horizon and seemed to suck up the sea." With nowhere to go, in other words, but back to his precarious, ghost-ridden life.