Five books to be grateful for.
---
By N.C. Wyeth, with text by Robert San Souci
The forty murals of Pilgrim life that N.C. Wyeth made for New York's Metropolitan Life Insurance Company might not be totally factually accurate, but they are gorgeous. San Souci's carefully delineated history of the Pilgrims' trip on the Mayflower accompanies Wyeth's visual depiction of the culture that gave birth to our November ritual.
---
By Margaret Visser
An "anthropologist of everyday life," Visser investigates the cultural significance of gratitude from why parents feel so determined to get their kids to say "thank you" to how other cultures handle such things. Exploring the topic from diverse scientific and historical perspectives, Visser's illuminating book earns the reader's gratitude many times over.
---

Squanto's Journey: The Story of the First Thanksgiving
By Joseph Bruchac
Told from the Native American perspective, this book for young readers follows Squanto as he is kidnapped to be put into slavery in Europe and then escapes to England, where he learns the language before returning to his homeland to play a crucial role in helping the first New England colonists survive.
---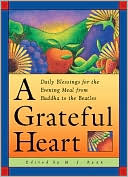 A Grateful Heart: Daily Blessings for the Evening Meal from Buddha to the Beatles
Edited by M.J. Ryan
Blessings over the evening meal can help build community, foster conversation, and create gratitude for all that we have. Ryan gathers 365 of them, broken down by season and topic, from every source imaginable: from religious leaders of all stripes to the secular musings of Lennon and McCartney. Amen.
---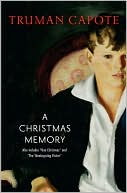 Christmas Memory, One Christmas, and the Thanksgiving Visitor
By Truman Capote
Capote's nuanced read-aloud storybook for children set in 1932 rural Alabama tells a tale of forgiveness and grace. At its center is the troubled school bully, Odd Henderson, who is invited to the home of one of his main victims for Thanksgiving — only to be caught stealing from his host.