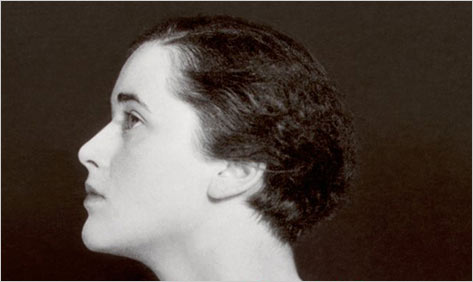 In 1976, an Italian actress-turned-writer named Goliarda Sapienza finished writing a novel called The Art of Joy, on which she had worked obsessively for a decade and which she regarded as her masterpiece. Sapienza, born in 1924, was a woman of smoldering beauty and fiery opinions. She began acting in her teens, winning acclaim for her portrayal of Pirandello heroines; but in her thirties, having scored no greater film roles than an uncredited bit part in a Visconti melodrama, she entered therapy and changed careers. Her first book, Open Letter (Lettera Aperta, 1967), was a slim, memoirish novel about her Sicilian girlhood. Her second, The Meridian Hour (Il Filo de Mezzogiorno, 1969), was a fictionalized account of her sessions with her psychoanalyst. The Art of Joy carried on her pet themes of nostalgia and Freudian introspection but was much more ambitious in scope. A sprawling Sicilian family saga, nearly 700 pages long, it roiled with sex, incest, deviant nuns, hot-headed nobles, high-born lesbians, violent vendettas and political intrigue, and tussled with every Big Idea from fascism to feminism, from Catholicism to communism. Voltaire (whom Sapienza frequently name-checks in these pages, along with Gramsci, Bebel, and Maria Montessori) might have deemed The Art of Joy Panglossian for its "metaphysico-theologo-cosmolo" aspirations. But Voltaire, of course, could not read this book, having died 200 years before it was written. Neither, for decades, could anyone else.
Twenty years after Sapienza completed her fervid manuscript, no Italian publisher had deigned to publish it. It was not until 1998, two years after her death, that the novel appeared, in full, in Italian, in a small print run paid for by her devoted widower, the actor and writer Angelo Pellegrino. In his introduction to the first English edition of the novel — out this summer in a lively translation by Anne Milano Appel, studded with Sapienza's meaty Sicilian dialect — Pellegrino writes that he longed for the reading world to appreciate his late wife's literary gifts. In particular, he begged critics to admire her main character, a shrewd, bisexual rabble-rouser named (with deliberate irony) Modesta, whom Pellegrino calls "the most vivid female protagonist in our twentieth century," despite the fact that, as he scrupulously concedes, she was conceived "between avant-gardism and minimalism," two movements that played down strong character development. In any case, he continued, his late wife preferred "lucid yet passionate abandon" to "types and forms." In The Art of Joy, Sapienza surrenders utterly to her headstrong heroine, accompanying her on an action-packed, lubricious journey from 1900 to the jet age. It is a wild and bumpy ride, and fully realized or not, the vividness of Sapienza's leading lady cannot be denied.
Born into poverty in a squalid Sicilian hut, Modesta (also known as Mody) soon jumps to a more comfortable perch in a convent, relocates to an opulent country estate, then keeps moving onward and (usually) upward for half a century, transforming herself from peasant to princess, from maredda (Sicilian for "girl") to matriarch. In Modesta, Sapienza invented an arresting new exemplar of female virtù that had nothing to do with "virtue": her protagonist was a woman who scorned convention, renounced feminine modesty as a sexist con, and valued personal fulfillment — sexual, intellectual, and material — above all. Beginning her story with Mody's elated discovery of self-pleasure at the age of four or five, Sapienza follows up the girl's juvenile erotic reverie with a horrific rape by her own father (which Mody instantly avenges, and from which she seems to suffer no lasting emotional damage). After a spot of R&R at the nunnery (poignantly named Sisters of the Sorrowful Mother), Mody embarks upon her emphatically consensual sexual education, which continues over half a century, culminating in a euphoric climax between the senescent protagonist (now a grandmother) and her latest conquest. At the age of sixty, Modesta had exhorted one of her grandsons: "Let's let others be the way they are, or how they want to be!" (onlookers who saw the red-hot nonna holding hands with her handsome nipote thought the two were lovers, à la Harold-and-Maude). This exclamation, which could be spoken by one of the Pirandello heroines Sapienza played in her youth, is very much the cri de guerre of The Art of Joy, and may encapsulate the deeply-held conviction that inspired the author to write this book in the first place. But that's not what Italian critics thought when they first encountered Sapienza's magnum opus in 1998.
Upon the book's first Italian release, critics heaped it with scorn — one reviewer called it "a pile of iniquity" — but circulation was so minimal that few ordinary readers registered its existence. If Sapienza's intention with The Art of Joy had been to shock, she succeeded. But in all likelihood, she herself would have been shocked by the outrage her novel inspired. "Each of us is the result of a unique past and of our upbringing," her character Modesta tells one of her nephews, and indeed, Sapienza's past and upbringing were more unusual than most. Born to provocation, she may not have recognized how startling her value system would seem to those who did not share it. Her mother was the feminist socialist labor leader Maria Giudice, who gave birth to Goliarda at the age of forty-four — a year after serving time in a Sicilian prison for fomenting rebellion against Mussolini. Her father, Giuseppe Sapienza (he and Giudice never married), was an anti-fascist lawyer who fought for social justice, warred against Mafia corruption, and home-schooled Goliarda to shield her from fascist influences. The name the couple gave their only child (Giudice had seven children from an earlier partnership with the anarchist Carlo Civardi) sounds to a Latin ear like a wry literary invention or a mischievous stage name, and in a way, it was both. Goliarda means "juggler" or "buffoon," while Sapienza means "wisdom." In their lifetimes, Maria Giudice and Giuseppe Sapienza fought tirelessly for their progressive beliefs on the battlefield of Mussolini's Italy. Giudice, a stalwart feminist, championed women's rights to equal pay for equal work and for control over their own bodies. Their daughter would continue this struggle on other stages; first in the theater, later in literature.
Internalizing her parents' convictions, Sapienza took their struggle indoors with The Art of Joy, wrestling with the endless, unwinnable conflicts that arise between parent and child, teacher and student, master and servant, man and woman, heterosexual and homosexual, and making the political personal. She uses Modesta as the mouthpiece for her own class-blind and gender-neutral views, as her heroine emphatically argues with her sexual partners, male and female, trying to break them of hidebound habits of inhibition and socially clouded judgment. When one of Mody's many female lovers, a woman named Joyce, confesses that she regrets her homosexuality, regarding it as "unhealthy" and futureless, Modesta scolds her: "All relationships are without a future, given that people change and as we change relationships grow stale for us, making us require fresh emotions." When one of Modesta's many male lovers, Carlo, gets angry when she criticizes his lovemaking and calls her "vulgar," she lightly retorts, "For you, everything natural is vulgar." "Oh God," Carlo replies in despair, "I can't take any more of this! I'm leaving before I kill you!" But like so many other of Mody's lovestruck admirers, he backs down, conciliating, "We'll talk about it later."
Reading this book in English, fifteen years after it first appeared in print, nearly forty after it was completed, it's easy to see why the first eighteen pages (which contain the sexual misadventures of child Mody) scandalized early readers; but less easy to see why the great majority of the book did not garner it at least some serious critical attention. At the time of the novel's first appearance, Pellegrino showed the Italian edition to European editors, convinced that his late wife's signal achievement had been underrated. In 2005, a French translation emerged, belatedly bringing Sapienza and her novel respect and praise. On the heels of this rehabilitation, and in the wake of increasing Italian interest in the author's personal history, the novel was published anew in Italy a few years ago, this time bearing on its cover an iconic photograph of Sapienza in late middle age, looking weathered and fierce, evoking the memorable description by her contemporary Marguerite Duras in the novel The Lover: "Everyone says you were beautiful when you were young, but I want to tell you I think you're more beautiful now than then…. I prefer your face as it is now. Ravaged."
When it comes to literary style, even Angelo Pellegrino would allow that Sapienza is no Duras. Where Duras is terse, enigmatic, cinematic, and tautly structured, Sapienza is florid, confrontationally declarative, melodramatic, and meandering. But when it comes to the more ineffable achievement of using literature to uphold the right of women to be whatever they wish to be, and to love whomever they wish to love, with total disregard for society's whispers, Goliarda Sapienza stands proud on a high pinnacle of postwar European letters, a signpost marking a road forward that is mined with both risk and reward, still perilous, still provocative.