Richard Parkes Bonington
I've waited many years for Patrick Noon's comprehensive catalog of the work of Richard Parkes Bonington — The Complete Paintings (Yale University Press) — and this gorgeous work could have been my book of the year in any of them. Dead in 1828 at just 25, Bonington nevertheless ranks as one of chief masters of Romantic painting and a key precursor of modernism. That he spent his working life in France and feel into deep posthumous obscurity, though, created numerous questions of attribution that Noon has spent decades sorting out. With a canon of 415 works and superb biographical and contextual essays, The Complete Paintings finally does justice to one of England's tiny number of painterly geniuses. And three cheers for Yale University Press who've designed the Complete Paintings as a twin to Noon's 1991 Richard Parkes Bonington: On the Pleasure of Painting.
W. Eugene Smith
While trying to edit a vast photographic study of Pittsburgh in the late 1950s, W. Eugene Smith set up shop in a Chelsea building where jazz musicians hung out, rehearsed, and jammed late into the night. Over eight years, Smith took 40,000 photographs of the happenings and recorded 4,000 hours of music. The Jazz Loft Project (Knopf) is a study of jazz's second heyday but also of a particular New York era thanks to the streetscapes and extraordinary overheads Smith shot from his Sixth Avenue window. The book's only drawback is that you have to provide your own Vic Dickenson, Wingy Manone, and Buck Clayton records.
Gerald Gliddon, Timothy John Skelton, and Gavin Stamp
The least celebrated of the 20th century's great architects remains Edwin Lutyens. He had the misfortune to work well across numerous genres and to be a brilliant re-inventor of architecture's inherited forms in an age that favored architects who destroyed them. Some of Lutyens's most moving work came in commemorating the dead of the Great War — from the Cenotaph in London to the Memorial to the Missing of the Somme in Thiepval — and this phase of his work is beautifully examined and illustrated in Lutyens and the Great War (Frances Lincoln).
Christopher Frayling
When Horace Walpole's cat Selima — "Demurest of the tabby kind" — drowned in a goldfish bowl in 1747, the poet Thomas Gray wrote an ode to comfort his distraught friend. The poem inspired numerous illustrators, and Christopher Frayling's happy idea with Horace Walpole's Cat (Thames & Hudson) was to reprint three fine illustrated editions of Gray's poem — by Richard Bentley, William Blake, and Kathleen Hale (creator of Orlando the Marmalade Cat) — with musings on Gray's poem, Johnson's famous cat Hodge, and Walpole's satirical political poem "Patapan," whose title character , a little white dog, was another favorite pet.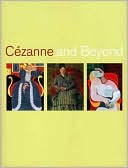 Honorable Mentions
It's been another banner year for Cézanne — and every year should be a banner year for the French giant — with two splendid examinations of his influence on modern art: Cézanne and Beyond and Cézanne and American Modernism (both Yale University Press). No one revered Cézanne more than the Bolognese master Giorgio Morandi, who is celebrated in the photo study Giorgio Morandi's Studio (Charta). No painter presents more complications than the so-called Master of Flemalle, and the catalog of the Gemäldegalerie exhibition goes a long way toward sorting out where Robert Campin ended and Rogier van der Weyden began (Hatje Cantz). With To the Holy Lands: Pilgrimage Centers from Mecca and Medina to Jerusalem (Prestel), we finally have access to Sadiq Bey and J. A. Lorent's hypnotic photographs of Jerusalem — among the very earliest — in a first-rate edition. And last but far from least is this year's best addition to my shelves of what is, I believe, called in the trade house porn: Casa Mediterranea: Spectacular Houses and Glorious Gardens by the Sea (Thames & Hudson).