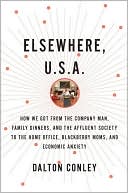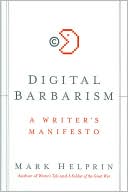 Digital Barbarism: A Writer's Manifesto
Mark Helprin
Some books are worthy simply for their nasty reviews. Mark Helprin's Digital Barbarism is distinguished by Larry Lessig's vituperative review on the Huffington Post. Helprin's attack on digital culture will cost you $17.99, Lessig's is free. You decide which is right and which is better value.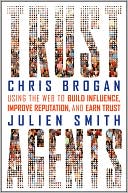 Trust Agents : Using the Web to Build Influence, Improve Reputation, and Earn Trust
Chris Brogan & Julien Smith
As mainstream media dies, all we are left with are trust agents — the A-list bloggers and tweeters who have replaced traditional journalists, editors, and tastemakers. Brogan and Smith are living examples of these trust agents — thus, this accessible book is a quick praxis of the theory and practice of 21st-century user-generated media.
John Freeman
A 4,000-year history of communications in 200 pithy pages is appropriate in our real-time media age. In contrast with the easy-come, easy-go nature of most online commentary, however, Freeman's polemic is a serious and thoughtful critique of our self-destructive obsession with electronic messaging.
James Harkin
Lost in Cyburbia has been unfairly lost on most American readers. Written by the prominent British cultural critic James Harkin, Lost in Cyburbia is a memorable journey in cybernetics — the dominant architecture of the digital age. Skip the dull first chapter. The rest of the book is a compelling read.
Dalton Conley
Pop sociology at its most penetrating, Elsewhere U.S.A. explores the impact of technology on the structure of family, identity, and community in contemporary American life. A must-read for anyone who has ever wondered why their working life has successfully colonized their private life.