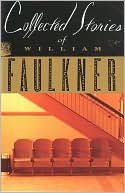 Vote for the Best of the National Book Awards Fiction!
Back in July, to celebrate the 60th Anniversary of the National Book Awards, the National Book Foundation announced a campaign to select the Best of the National Book Awards Fiction. Writers connected to the Foundation were sent ballots with all 77 past winners listed and ask to select three.
The top six vote getters were announced today:
The Collected Stories of William Faulkner
Invisible Man by Ralph Ellison
The Complete Stories of Flannery O'Connor
Gravity's Rainbow by Thomas Pynchon
Collected Stories of Eudora Welty
The Stories of John Cheever
These make up a short list on which the public is now invited to vote at nationalbook.org in order to select the Best of the National Book Awards Fiction. The deadline for voting is October 21 (one vote per email address) and the winner will be announced at the National Book Awards Ceremony and Dine on November 18.
Each unique email address entered in the voting will be entered into a sweepstakes for two free tickets to the ceremony and dinner, and two nights in the Marriott Hotel near Wall Street.
In video interviews to be aired over the next four weeks, Harold Augenbraum, Executive Director of the NBF, discusses each of the six shortlisted titles with Jim Mustich, Editor-in-Chief of the Barnes & Noble Review. A seventh video, saluting fifteen NBA winners that did not make the shortlist, will appear in this space on October 21.
In addition to our video focus on the shortlisted titles, we will also present on our National Book Awards blog interesting sidelights on all 77 winners, composed by Daybook editor Steve King, and commentary on the cover designs of the books by John Gall, Vice President and Art Director for Vintage and Anchor Books. So stay tuned!