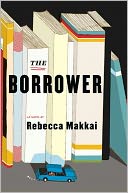 Rebecca Makkai's The Borrower is one of those rare debut novels that makes an impact through its message as well as its literary achievement. Praised widely for being beautifully written, and chosen by The Daily Beast as a must read, The Borrower chronicles the relationship between a librarian and a ten-year-old patron who turns to her out of confusion about his sexuality. Their adventures take them around the country on a journey that proves both comic and moving — but more important, Makkai is reaching out to lonely, confused kids everywhere, offering solace in the form of books. Here's her reading list and the video she made explaining her picks. Pass this along to everyone you know — because they probably know a struggling kid who needs it.
WATCH HERE:
Rebecca's Reading List:
---
FOR YOUNGER READERS
By David Levithan
By David LaRochelle
By Alex Sanchez
Check out other books by the author.
---
FOR OLDER READERS
By Michael Chabon
Oranges Are Not the Only Fruit
By Jeanette Winterson
By Jeffrey Eugenides
By David Sedaris
Also of note, Me Talk Pretty One Day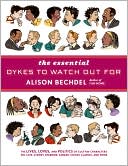 The Essential Dykes to Watch Out For
By Alison Bechdel
By Stephen McCauley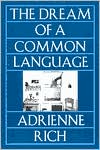 The Dream of a Common Language: Poems 1974 — 1977
By Adrienne Rich
In particular, "The Floating Poem, Unnumbered"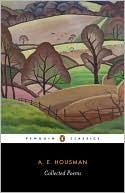 A Shropshire Lad and Other Poems
By A. E. Housman
Be sure to read "To an Athlete Dying Young" and "The Colour of His Hair".
And…the Book of Leviticus!