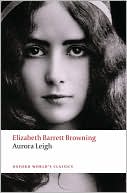 January 10: Onthis day in 1845 Robert Browning wrote his first letter to Elizabeth Barrett,so inciting one of the most legendary of literary love stories. Although partlypoet-to-poet fan mail—a rising thirty-two-year-old addressing one just sixyears older but already internationally famous—Browning's letter goes beyondpraise for Barrett's "fresh strange music." After confiding that heis addressing "your own self," and that "for the first time, myfeeling rises altogether," Browning takes this leap off the romantic deepend: "I do, as I say, love these books with all my heart—and I love youtoo…."
Barrett soon granted Browning's request for a meeting, butshe had every reason not to regard it as auspicious. Her wealthy father hadmade it clear that none of his eleven children would be allowed to marry, onpain of banishment. The reasons for this were dark and unspoken, perhapsliterally: some believe that Barrett's grandfather, one of the biggestlandholders in the West Indies, had not only passed along his fortune made onrum and sugar but some mixed blood, and that Barrett's father felt so shamed bythis, and so fearful of dark-skinned grandchildren, that he would do anythingto prevent it. But Elizabeth, now in middle-age, must have long regarded thistyranny as irrelevant. Tuberculosis or something like it had dominated her lifesince the age of fourteen; most of her adult years had been spent as a housebound,often bedridden, invalid, and she could not at this point be expecting much inthe way of relationships.
But nor could she have expected Robert Browning. Over twentymonths, five hundred and seventy-five letters passed between them. ElizabethBarrett Browning would later describe her physical improvement over thesemonths as a resurrection, a shedding of the "graveclothes" in whichshe had allowed her illness and morbidity, and her father's marriageconstraints, to dress her. One of the last poems she wrote before eloping wasthe sonnet to Browning in which she asks, "How do I love thee?" andthen counts the ways; the first poem written in her miracle, second life asElizabeth Barrett Browning was called "The Runaway Slave."
---
Daybook is contributed by Steve King, who teaches in the English Department of Memorial University in St. John's, Newfoundland. His literary daybook began as a radio series syndicated nationally in Canada. He can be found online at todayinliterature.com.