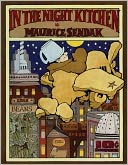 You'd think it was so last century, being banned, but books and authors as old 126 years are not only still being challenged, they are among the most frequently challenged books and authors of the first decade of this century. How is this happening, and what is it that we're just not over yet?
It's a touchy subject and we want to know what you think about it. Let us know on Facebook or Twitter, #bannedbooks.
The Merriam Webster Dictionary
First published: 1806
The Merriam Webster Dictionary and The American Heritage Dictionary (first edition 1969) have been banned in schools because of definitions of sexual terms in the unabridged editions.
J.D. Salinger, 1951
It was banned when it came out for its in-your-face language, and that's still the reason schools and libraries go after it. Salinger wrote the novel in order to get it into the hands of kids, and the efforts to keep it on a shelf out of their reach proved one of the most upsetting ironies Salinger ever faced.
John Steinbeck, 1937
This book has been banned more frequently than even Catcher in the Rye. Reasons: language, racism, sexism and violence.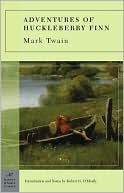 The Adventures of Huckleberry Finn
Mark Twain, 1885
Twain's use of the N-word in this widely-read classic is still raising such a fuss that a revised edition has now been offered that removes the word entirely. Which will you buy?
Maurice Sendak, 1970
The winner of every prestigious children's book award is also among the most frequently challenged authors of the 21st century. In this story, a toddler falls into a milk bottle, in a dream, loses his pants and spends much of the book naked. Although children find the hero's antics hilarious, some adults have objected to his clothing-optional lifestyle.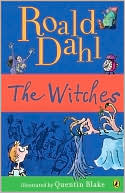 The Witches and James and the Giant Peach
Roald Dahl, 1983 and 1961
The Witches has drawn challenges for the same reasons as Harry Potter–the emphasis on sorcery. James and the Giant Peach is banned most frequently for "racism, violence, mystical elements, encouraging bad behavior, revolting language" according to one librarian, who adds "the Centipede's song is a true masterpiece of the kind of gross wordplay that kids love."
Aldous Huxley, 1931
It was banned in many places when first published in 1931, and it's still at the top of the most-frequently-challenged list. The novel of a dystopian future wasone of the most complained about books in America last year, with readers protesting over its sexually explicit scenes, "offensive" language and "insensitivity".
Gary Paulsen, 1987
This book was named to the Newbery honor list, but apparently the graphic descriptions of a 13 year old boy's struggle to survive alone in the wilderness after a plane crash is just too much for some parents.
Here's more on the most frequently challenged authors and most frequently challenged books of 2010. Banned books week 2011 begins on Saturday, September 24.