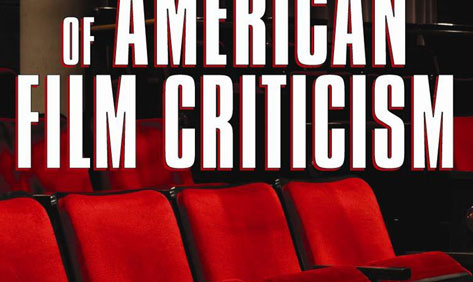 The history of American film criticism has been covered before, in monographs limited to particular critics or time periods, but Jerry Roberts is the first to attempt a comprehensive single-volume history of the field. The result is a significant and useful book that fully lives up to its billing as "complete."
The book is organized in terms of conventional American film-historical eras, with a chapter each for the silent era, the prewar era, and so forth. After a brief analysis of the professional landscape for critics in each era, Roberts provides biographical sketches of individual critics, notes on their influence, and lengthy quotes from their work. These quoted passages are a great pleasure to read, as together they nearly amount to a guided tour of American film history, a presentation of familiar classics as seen by their most perceptive and opinionated first viewers.
Unfortunately, this approach creates a problem in the case of critics whose careers span multiple decades. For example, discussion of Pauline Kael, who deserves a single unbroken chapter of her own if any critic does, takes up ten percent of the book; unfortunately, the forty-odd pages devoted to her are divided into three widely-separated chunks over the course of two hundred pages. Kael's importance is such that she can withstand this kind of treatment, but with less well-known critics Roberts's method is often simply confusing.
Despite such flaws, the book is largely readable and entertaining. And when Roberts warms to his subject he can produce wonderful lines—at one point he describes Manny Farber's "pen" as "a crowbar against pretense"—and any serious film fan will find it a valuable source book, extremely rich with references and leads for further reading and viewing.
---
Jeremy Hatch is the film editor of The Rumpus [therumpus.net] and is working on a book about underground and DIY film.