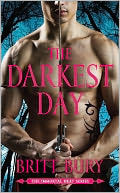 Feed the Reader — a regular feature highlighting new and noteworthy romance and other personal favorites — is contributed by Jane Litte. You can find her blogging about books at Dear Author.
Despite its ominous title, The Darkest Day is more of a romp than a tissue read. Izel Campbell is the last mortal alive on the Earth realm. Her blood is untainted and pure, and it's the only reason that the Campbells' mortal enemy, Kelvin Kerr, hasn't killed her as he once vowed to do to all Campbells a thousand years ago.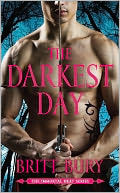 The McCall, or heir to the Battle Chief of the Campbell Clan, is prophesied to come into realm-defying powers, but Kelvin has to lead her through the wilds of Scotland to the Kerr keep in order for her to live to see the realization of those prophecies. Oh, and he is supposed to leave her untouched too. Unfortunately for Kelvin, Izel might just be his mate. Kelvin is a Pookah and Pookahs can mate with only one woman and the mate bond can only be consummated on the longest day — the Summer Solstice.
Kelvin and Izel manage to put their differences aside and fall in love but old curses and vows of vengeance place their future together in jeopardy. Fans of Kresley Cole's Immortals After Dark series will find this book familiar territory with its lively cast of immortals, humor, and sexy subject matter.
---
Jane Litte is a lawyer, lover of books, and founder of the site DearAuthor.com where you can find more information about romance books, young adult books, and publishing news. She loves to hear recommendations from other readers — you can find her on Twitter or Facebook. Her email is jane@dearauthor.com.