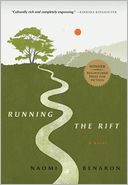 Dear Reader,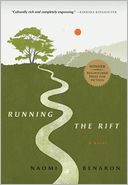 One of the most frequently asked questions heard during meetings of the Discover Great New Writers selection committee is, Will we be reading this author a decade from now? The answer is a rousing yes for the novelist, critic, screenwriter/director, and art-world prankster William Boyd, whose novel Brazzaville Beach was a Discover pick in 1991.
It was a pleasure to see Boyd's review of Naomi Benaron's taughtly-woven debut novel, Running the Rift, in The Washington Post last week. Set in Rwanda in the years leading up to the horrific genocide in 1994, and told from the point of view of a young man hoping to run in the Olympics, Benaron's Bellwether prize-winning novel humanizes the unfathomable: 800,000 dead in 100 days, the killings conducted at an intimate level, neighbor against neighbor, machetes in hand.
In his review, Boyd writes: "Audacious and compelling…It's a brave writer, then, who takes a subject as historically complex and gravid with emotion as this one as the background to her first novel, and Benaron has to be loudly applauded for her bravura and heartfelt attempt to encapsulate and document this corner of 20th-century bestiality through her story of a young man's teenage and early adult years….Benaron does not spare us any of the abominations of the genocide, but her denouement is surprisingly redemptive."
If reading Running the Rift has left you wanting to understand more about the atrocities in Rwanda, I suggest starting with two previous Discover selections: Philip Gourevitch's We Wish to Inform You That Tomorrow We Will Be Killed with Our Families, a model of long-form reportage written with a novelist's sensibilities, and Gil Courtemanche's tragic, poetic novel, A Sunday at the Pool in Kigali.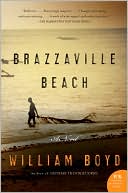 [Boyd is one of my favorite writers, and I've lost count of the times I've recommended Brazzaville Beach, A Good Man in Africa, or An Ice-Cream War to friends looking for a wry, engaging read with moral heft to it. His terrific new novel, Waiting for Sunrise, set in Vienna at the turn of the 20th Century, will be available 4/17.]
Cheers, Miwa
---

Miwa Messer is the Director of the Barnes & Noble Discover Great New Writers program, which was established in 1990 to highlight works of exceptional literary quality that might otherwise be overlooked in a crowded book marketplace. Titles chosen for the program are handpicked by a select group of our booksellers four times a year. Click here for submission guidelines.