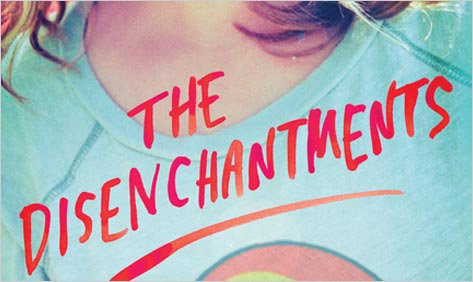 Everyone else in their San Francisco arts high school is on their way to college, but ever since Colby and Bev, best friends since childhood, saw Godard's Bande à Part during their freshman year of high school, they have been saving for a year in Europe. The plan: First, tour the Pacific Northwest one last time with Bev's rock band, the Disenchantments ("they aren't very good, but they play so loud the speakers crackle and the bass makes your bones tremble. And they look amazing"). Drop off friend and bandmate Meg at college in Portland. Next stop: Amsterdam, Paris, Berlin. But soon after they are on the road, Bev confesses: She's not going to Europe. Instead, she has secretly applied to, and been accepted by, RISD.

Colby feels betrayed and suddenly stranded without a plan for his post–high school life. As the not-quite couple and bandmates/sisters, Alexa and Meg, meander through basement shows and record stores in small Northern California towns up through the bohemian corridor, they are both dizzy and terrified by the sense that "everything is larger and more possible."

In The Disenchantments, Nina LaCour records the tiniest details of the indie scene — the bands, the dresses and lipstick shades, the difference between fans who know show etiquette and jackasses who don't get to the front of the stage — in a genuine, thoughtful way that, like its participants, is cool without ever trying too hard. Colby is a smart guy, "put together, but not fussy," he is told by two older guys who try to school him in his best possible beer choice, judging from his sneakers (vintage Nikes), belt (lime green canvas), and taste in books (Chandler, Hemingway). He turns out to be a Guinness man.

Even the parents provide a subtle hint of what's ahead: Meg and Alexa's two dads; Colby's uncle Pete, who lends him Melinda, his turquoise VW bus, and once wrote a song for Colby's parents' wedding that became a college radio hit, making him "briefly famous among a small circle of tenderhearted fans"; Colby's father, who, along with Pete, was once a member of a band called the Rainclouds, until he met Colby's mother in a SoMa bar; Colby's mother, who, as the story opens, has run off for language lessons in France, and whose illustration for the Rainclouds' record cover becomes the surprising trigger that leads her son to find his next move when he goes looking for two men who had the image tattooed on their backs nearly two decades before. When it all comes together for Colby, it's like seeing a blurry image in the background come into focus, without ever feeling forced or contrived.