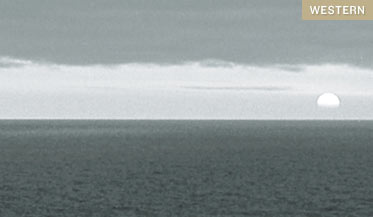 Thomas Pynchon. Scott Spencer. Dennis Cooper. William Burroughs. Donald Barthelme. John Ashbery. Michael Herr. Patti Smith.

If you can legitimately judge a writer by fellow scribes who honestly extol his work, and count on his inhabiting a plane of popularity and celebrity similar to the one where his endorsers dwell, then Rudolph "Rudy" Wurlitzer should be a name on the lips of sage critics and fans of zesty, transgressive postmodernist fiction everywhere. I mean, didn't Pynchon himself dramatically characterize Wurlitzer's first book as "another sign that the Novel of Bull**** is dead?"? (A quote Pocket Books, in a more daring era, splattered boldly across the back cover of the mass-market paperback edition.)

But sharing the popularity of one's admirers is not a given, and every career assumes its own unique lineaments due to marketplace quirks, authorial decisions, and lucky or ill-starred breaks. And so today, even in this long-tail Internet age where the most obscure figure has a web page, Wurlitzer might be the closest thing we have to an actual cult author, a highly talented fiction writer beloved by only a relative handful of fans.

At age 70, Wurlitzer has just delivered a new novel, only his fifth in a career extending over 40 years. Befittingly — and yet somewhat sadly and predictably enough — the book issues from a spunky, discerning, ambitious but low-profile alternative publisher. The Drop Edge of Yonder turns out to be arguably Wurlitzer's most satisfying read to date, a mature yet young-hearted novel about loss, disillusionment, enlightenment and the traps of existence that should be as well known as anything by Cormac McCarthy, Steve Erickson, or Jim Harrison.

Wurlitzer's first three novels, 1969's Nog ( the one that earned such extravagant praise from Pynchon), Flats (1970), and Quake (1972), form a thematic trilogy for the end times that seemed so imminent as the '60s dissolved into the bad trip of the '70s. Radiating Altamont levels of paranoia, futility, violence, selfishness, nihilism, and miscommunication, these three compelling books nevertheless exhibit a rich vein of black humor that frequently brings to mind such contemporaries as Kurt Vonnegut and William Kotzwinkle. Nog's dreamlike, picaresque gives way to the Beckettian nightmare of Flats — in which a handful of survivors of an inexplicable apocalypse stake out mini-empires amid the detritus within reach of their feeble limbs. Quake works similar themes from a new angle, as an earthquake plunges Los Angeles into a surreal savagery within minutes of the psychic liberation offered by the disaster. Prophetic of our post-Katrina landscape, the novel reads like Nathanael West reimagined by J. G. Ballard.

In all these books Wurlitzer exhibited two consistent traits: a fascination with the mythology of the United States of America, the tall tales whereby we shape our national image; and a mode of dialogue that involved demotic verbal hijinks, the poetry of the common man, full of boasts and non sequiturs. These threads also surface in his extensive screenwriting work, which includes the scripts for Two-Lane Blacktop (1971), Pat Garrett & Billy the Kid (1973), Walker (1987), and Little Buddha (1993).

More than three decades on, these touchstones remain consistent. Wurlitzer's latest novel is among other things a pure blast of virtuoso storytelling, but one in which the strong and fascinating surface narrative conceals a rich subtext.

Like Thomas Pynchon's Against the Day (2006), the television series Deadwood, and Jim Jarmusch's Dead Man (1995), The Drop Edge of Yonder is a revisionist historical novel that emphasizes the careening, juicy coarseness of life as opposed to a dry historicity.

Zebulon Shook, mountain man and outlaw, free spirit and confused seeker, is our vessel. We track his mad, unfocused hegira across the American West and Central America, circa 1850, as he fights and loves in search of an ultimate material and mental freedom that might be infinitely far away — or might be already underfoot.

Wurlitzer's necessary research and erudition needful to lay out the 19th century in all its manure-y glory is worn lightly. The reader always gets just enough details and tidbits to foster the verisimilitude, and not a superfluous, showoff bit more. And the lively, freshly minted speech bursting with braggadocio and badinage leaps off the page. Characters such as Delilah, the mysterious mulatto who could be either Zebulon's savior or betrayer, and Zebulon's foster brother, Hatchet Jack, emerge as both archetypes and individuals.

The questing drive that lends meaning to Zebulon's wandering has roots in the author's long fascination with Asian religions, which in turn may have grown out of a spiritual exhaustion with Hollywood. As he would reveal in his sardonic fourth novel, Slow Fade (1984), Wurlitzer's engagement in the film industry's "malignant hustle" had extracted a dark toll, dramatized in a tale broadly identical to the experiences 20 years later of Terry Gilliam and the creation of Lost in La Mancha (2002).

After Slow Fade, readers had to wait over ten years for another Wurlitzer book, and then they received a surprise. Hard Travel to Sacred Places (1995) is a nonfiction account of Wurlitzer's pilgrimage to the Far East, where he confronts Buddhist societies in action and measures them against his own Westernized spiritual practices and expectations. Motivated by the untimely death of his stepson, Wurlitzer's unabashedly confused yet beautifully written intimate odyssey brings him face-to-face with the limits of his wisdom.

But whereas Wurlitzer's Buddhist book learning was confessedly heavy handed and millstone-like in Hard Travel to Sacred Places, here the conflict between nirvana and samsara embodied in Shook's search is rendered weightlessly, artfully concealed just below the strong storyline.

As we follow in Zebulon Shook's slipstream of gaudy violence and spontaneous compassion (always wondering, thanks to subtle hints from Wurlitzer, if he's not actually already dead and embarked on a chaotic bardo journey), we begin to experience a Boschian portrait of a perpetually agitated America. One of the several fortunetellers in this books tells Zeb, "You'll always be on the move, trying to find out who you are. Like the rest of this crazy country."

The result is a book that that shows us our own reflection at this exact moment in our history — America as a flailing, undomesticated, wild-eyed, hairy brawler, with a big, confused heart in rebellion against the coarse exigencies of existence and civilization.