Visions of our world's astonishing history and uncertain future.
---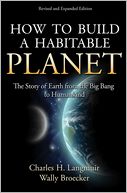 How to Build a Habitable Planet
By Charles H. Langmuir and Wally Broecker
In the more than 25 years since this book was first published, Earth's residents have become significantly more enthusiastic about environmental responsibility. Harvard geochemist Langmuir teams up with original author Broecker to update this classic history of our common home with the latest discoveries in planetary science. The resulting narrative is a cutting-edge exploration of the Earth's evolution from the Big Bang to the advent of human civilization. The two scientists delve into the unique qualities that allow Earth to support life and argue for a commitment to sustainable stewardship of its precious resources.
---
By Edward O. Wilson
Naturalist and bestselling author Wilson provocatively takes on big questions in this wide-ranging tour de force: Where did humans come from? What exactly are we? Where are we going? Focusing on history, philosophy, and biology, Wilson refashions the commonly accepted story of how we arrived at our current state and demonstrates that group selection (who we choose to live with), rather than kin selection (who we choose to mate with), is the driving force behind human evolution. Sure to spark controversy and foster debate, this remarkable book seeks to explain morality, religion, artistic creativity, and the human dominance of Earth's biosphere.
---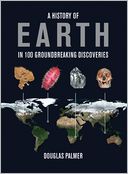 A History of Earth in 100 Groundbreaking Discoveries
By Douglas Palmer
Using more than 200 photos, illustrations, and computer simulations, Palmer breaks down billions of years of global change into 100 key events. His succinct descriptions capture how Earth became rich in natural resources and home to such multitudinous biodiversity. From volcanic eruptions and glacial deposits to land plants and stone tools, Palmer's explanations of the importance of these phenomena are easy to understand and illuminating. Not content to gaze only into the past, he extrapolates future tectonic plate positions and sea changes from existing models to arrive at an idea of what the Earth will look like in the future as more groundbreaking discoveries accrue.
---
By John McPhee
Winner of the 1999 Pulitzer Prize for Nonfiction, creative nonfiction pioneer McPhee's history of the 40th parallel's transformation over the last 4.3 billion years is as multi-layered as the terrain it covers. While road-tripping across North America for the better part of two decades with a bunch of noted geologists, McPhee became obsessed not only with the natural history of the continent, but also with the personal styles of the geologists who studied it, individuals who spent their comparatively brief lives fathoming the eons that had come before them. A modern masterpiece and perhaps the accomplished author's greatest work.
---
By Alastair Fothergill
When the Discovery Channel and the BBC joined forces to produce the acclaimed miniseries Planet Earth, their cameramen utilized revolutionary technology in aerial surveillance and high-definition photography to bring viewers a nature show of unprecedented sophistication and insight that explored previously inaccessible locations around the world. This companion book overflows with images of animal behavior and awe-inspiring vistas, from wonders as disparate as a three-week-old panda cub to the Ganges-Brahmaputra Delta as seen from satellite.