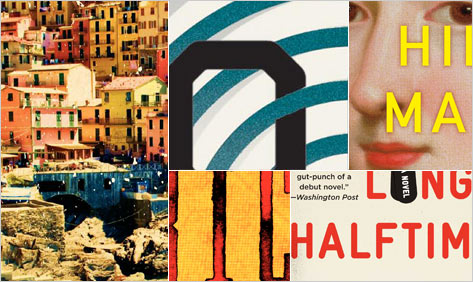 It's never easy, but once again the BNR staff has finally settled on two year-end lists of favorite books, one Fiction and one Nonfiction. But the canoncial ten proved an impossibly small number, and therefore each list of our Editors' Picks this year runs to a dozen — one for each month in a year overstuffed with wonderful reading.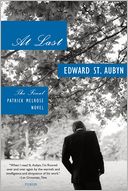 At Last
By Edward St. Aubyn
Patrick Melrose's mother, an heiress who has given away most of her fortune, lies dying as relatives, friends, moochers, and admirers trickle in to pay their respects. But is even death enough to free Patrick from his parents' iron grip? The poignant final chapter to St. Aubyn's wickedly funny and deeply moving series (the previous four were also newly collected this year in a handy single-volume edition).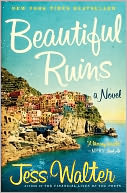 Beautiful Ruins
By Jess Walter
A peaceful Italian fishing village is the setting for a story whose narrative energies are anything but quiet. The author of The Financial Lives of the Poets twines paired love stories around a darkly comic tale of power, deception, and show-business perfidy old and new, under the aegis of the perfectly named "Hotel Adequate View."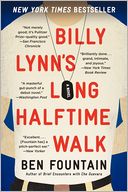 Billy Lynn's Long Halftime Walk
By Ben Fountain

A 19-year-old veteran of a ferocious battle in Iraq faces down the fame attendant on his media-hyped-heroism, in one eventful day in the bosom of the Dallas Cowboys and their fans. The most affecting fictional treatment of the Iraq War to date.

Ben Fountain in Conversation with Alan Heathcock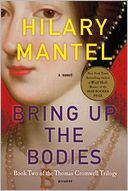 Bring Up the Bodies
By Hilary Mantel
Hilary Mantel's 2009 Man Booker Prize-winning novel, Wolf Hall, brought Thomas Cromwell — ruthless and brilliant advisor to Henry VIII — to vibrant and sympathetic life. Her sequel takes up the tale as Anne Boleyn begins her meteoric descent from the heaven of royal favor, and proves no less gripping.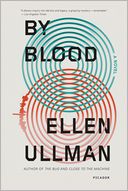 By Blood
By Ellen Ullman
A disgraced professor finds himself able to overhear the therapy sessions in the office next door, and a young woman's occluded journey into her family history becomes his obsession — and ours. A haunted and haunting vision of madness, shot through with grace.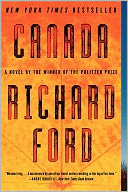 Canada
By Richard Ford
Forced to flee to Canada following his parents' arrest for a startling crime, Dell Parsons grows up under the care of a violent man. Pulitzer Prize-winner Richard Ford departs from the fictional template of his Frank Bascombe novels and sets off on an adventure worthy of Dickens or Robert Louis Stevenson.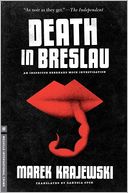 Death in Breslau
By Marek Krajewski
Counsellor Eberhard Mock has a murder to solve, one of truly shivery means (scorpions are involved), but the Nazis running his native city seem to have other ideas. Marek Krajewski goes far beyond the police procedural in a novel that confronts the infinitely more terrible crimes to come.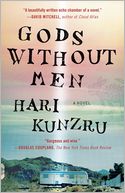 Gods Without Men
By Hari Kunzru
Hurtling through space, toying with time, and exploring everything from the destruction of war to alien visitations, Hari Kunzru's novel more than deserves the inevitable comparisons with the work of Don DeLillo and Thomas Pynchon.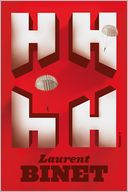 HHhH
By Laurent Binet
The true story of the assassination of Reynard Heydrich — right hand man to Himmler and chief planner of the Final Solution — is at the center of this meditation on history, fiction, and the question of whether the latter can ever respect the former. Metafiction at its most audacious and engrossing.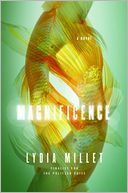 Magnificence
By Lydia Millet
In a vast mansion filled with a collection of taxidermied animals, a woman mourns the man she believes her infidelity killed, while her silent companions speak of a lost natural world. Lydia Millet brings the moving multi-character saga begun in her previous two novels, How the Dead Dream and Ghost Lights to a conclusion whose mastery more than earns its title.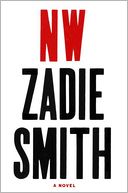 NW
By Zadie Smith
Set inthe author's hometown of London, this novel plunges into the lives of a quartet of young people — a former party girl, an aspiring lawyer, a drug dealer and an recovering addict trying to changes his ways — who share common roots in the poverty and struggle of a London council estate. Their accumulated stories acquire enormous power, illuminating the chasms that can divide friends and families, and the slender bridges intimacy must cross.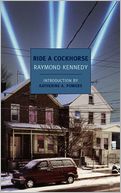 Ride a Cockhorse
By Raymond Kennedy
Raymond Kennedy's 1991 comic masterpiece — newly reissued by New York Review of Books Classics — feels as fresh and revelatory as when it first appeared. The year is 1987, and Frances Fitzgibbons, a formerly mild-tempered loan officer in a minor Connecticut bank, experiences a sudden awakening of both ambition and libido. Overnight she transforms herself into a small-town Napoleon, grabbing power from her dumbstruck superiors, making headlines, acquiring enemies, and setting a covetous eye on a hapless and handsome drum major. Enthralling.