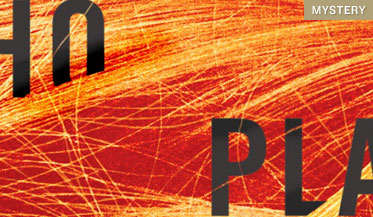 Joy is not the first emotion one would expect to feel while reading a long Swedish crime novel that deals with misogyny, sex trafficking, police corruption, and a handful of explicitly gruesome murders. Yet The Girl Who Played with Fire, the second novel in Stieg Larsson's internationally bestselling Millennium series, turns a reader inside out with a joy that can't be squashed, not even by the grim knowledge that the 50-year-old author died suddenly in 2004 after finishing three books and will publish no more.

While it's not critical to have read the opening volume, The Girl with the Dragon Tattoo, before picking up the new one, it's a good idea. That's where readers will get a solid introduction to Larsson's magnetic protagonists: the crusading investigative journalist Mikael Blomkvist ofMillennium magazine, and the anarchic punk computer hacker Lisbeth Salander. While the first novel was mostly Blomkvist's story, the second belongs to Salander, answering some questions about her quicksilver personality while raising many more.

A notable difference between the two books is that the first, while teeming with characters in a complicated plot amid an exotic (to Americans, anyway) Nordic milieu, respectfully adhered to a fairly traditional structure. As Blomkvist himself noted in Dragon Tattoo, the puzzle was "a sort of locked-room mystery in island format," of the kind popularized by classic crime writers like Dorothy Sayers. In contrast, the second novel blows many such conventions all to heck, and part of the joy here is the shared exhilaration in — and indeed complicity with — the author's playful insubordination.

Larsson's biggest new tweak is his focus on Lisbeth Salander as heroine. While there are plenty of female crime novelists who've created male detective heroes — Christie and Poirot; Sayers and Wimsey; James and Dalgliesh; Rendell and Wexford — it's the rare male mystery writer who presents a female sleuth as his central character.

And what a character Salander is. She looks like a skinny, sulky, 14-year-old club kid, aggressively festooned with tattoos and piercings; she's in fact 26, with a photographic memory, a passion for esoteric math, and membership in a shadowy international band of computer hackers. Unbothered by any notions of social courtesy, she's nevertheless possessed of a steely sense of justice that "did not always coincide with that of the justice system." She's also had some training with a world-class boxer, attempting to compensate for her tiny frame with swift reflexes and a never-say-die fighting style.

But just when we might start thinking Lisbeth is some kind of Lara Croft crime-fighting hologram, Larsson steers us toward her vulnerabilities. Piecemeal, he drops clues that invite readers to form a patchy construct of her troubled life. As the author hinted throughout Dragon Tattoo, Lisbeth suffered through a traumatic childhood and spent several of her early teen years in a psychiatric clinic for children in Uppsala. Since then, she's been forced to defend herself against more than one vicious misogynist, including her legal guardian, Nils Erik Bjurman, a sexual predator whose attack on Lisbeth and her subsequent revenge were meticulously chronicled in Dragon Tattoo.

During a life consumed with self-protection, Lisbeth has yearned for trusting contact while at the same time doubting its legitimacy. As the new book opens, she has abandoned two sexual relationships that might have offered her true intimacy: most recently with journalist Mikael Blomkvist and before that with Miriam Wu, a lesbian sociology student and co-owner of an S&M boutique, whom Lisbeth had left for Blomkvist without a word of apology.

Now, it seems, Lisbeth's worst suspicions about human nature are once again confirmed. A freelance journalist and his criminologist girlfriend have been shot dead in their apartment in Stockholm's Enskede district. The couple was about to publish some incendiary findings about the trafficking of underage eastern European prostitutes in Sweden that would implicate a number of prominent lawyers, policemen, and journalists. The articles were scheduled to appear in Blomkvist's Millennium magazine. And the murder weapon, found on the apartment building's cellar stairs, carries the fingerprints of Lisbeth Salander.

As if this weren't damning enough, the body of a third murder victim is soon discovered: it's Lisbeth's detested legal guardian, Nils Bjurman. At this point, both the police and the frenzied media are certain they have an easy investigation on their hands, with Salander as the prime suspect. Fueled by misinformation, "the police appeared to be hunting for a psychotic lesbian who had joined a cult of sadomasochistic Satanists that propagandized for S&M sex and hated society in general and men in particular."

We're pretty sure that Lisbeth is none of those things. Nor is she a prostitute, or retarded, as some are eager to claim. But what do we really know about Lisbeth and her past? Larsson encourages readers to defend her, along with Blomkvist and her former boss at a private security company called Milton, who reminds an investigating policeman, "Files are one thing. People are something else." But how do we know she isn't guilty? As Salander herself notes while hiding from the police and conducting her own secret inquiry, "Nobody was innocent. There were only varying degrees of responsibility."

At varying points in the story, Lisbeth is not only the chief suspect but also a principal sleuth, a key victim, and a potential motive for the murders. In the meantime, along with Lisbeth and the police, others are conducting their own parallel investigations, including the Millennium staff, members of Milton Security, and the media. "Whatever the Enskede murders had been about," observes the veteran police inspector on the case, "it was much more complicated than they had supposed."

So where is the joy in this big, dark, messy, imperfect book? It's in the author's invitation to make the reader as complicit here as anybody else, and in his cheeky defiance of crime-novel conventions. It's in the mix of stylistic elements: the real and the hyper-real, the surfaces and the depths, the ever-fixed and the ever-changing. And it's in Larsson's captured thrill of merely being alive in this big, dark, messy, imperfect world, even when things are looking truly hopeless.

At one point while on the run, Lisbeth makes off with a thug's motorcycle and finds herself on the open highway, grinning with irrational exhilaration. We watch her go: a tiny, besieged young woman, trying to maneuver a powerful Harley toward an unclear future, having the time of her life. And somehow, whoever we are or might imagine ourselves to be, we know exactly how she feels.