Books that illuminate the struggles of a nation during prolonged economic drought.
---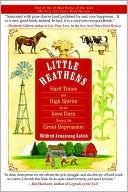 Little Heathens: Hard Times and High Spirits on an Iowa Farm During the Great Depression
By Mildred Armstrong Kalish
Octogenarian Kalish recounts in unsparing, unsentimental detail his early years growing up on a farmduring lean times: a pile of blankets to warm you at night, cows to milk in the morning, and an outhouse out back. Kalish transmutes youthful hardship into an enthralling and vivid tale.
---
By Benjamin Roth and edited by James Ledbetter
Two years after the Wall Street crash of 1929, Benjamin Roth, a New York City lawyer, began noting in his diary how he saw the persistent financial crush etching its consequences on everyday life. His record of social transformations raises eerie echoes for twenty-first century readers.
---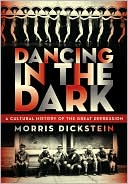 Dancing in the Dark: A Cultural History of the Great Depression
By Morris Dickstein
Wallets may have been empty during the Depression — but America was culturally quite rich: from the emergence of early jazz and the pairing of Rogers and Astaire to the writings of John Steinbeck and the making of Gone With the Wind. Dickstein masterfully chronicles an era's unique artistic legacy — and argues for its enduring appeal.
---
Essays on the Great Depression
By Ben Bernanke
Federal Reserve Chairman Bernanke is known as one of the pre-eminent living scholar of the economics of the Great Depression. His 2005 study of how the nation fell into such monetary distress provides the background for understanding Bernanke's current efforts to right the nation's still-listing financial ship.
---
Complete Little Orphan Annie, Volume 3
By Harold Gray
Just how bad was it? This third volume of strips from Harold Gray's beloved funny-pages serial offers a taste: The vast empire of Daddy Warbucks goes down the tubes and he and Annie are forced to rent a room and take blue-collar jobs. Don't worry, though. A friend by the name of Flop-House Bill helps them regain respectability.