The surprisingly enduring life of a humble sandwich makes delicious reading. Recipes included.
---
By Josh Ozersky
It's the quintessential American dish, all right, but maybe not for the reasons you think. As cultural historian and food writer Josh Ozersky notes, the hamburger's story is one of immigrant origins (the chopped "Hamburg steak" brought over from Germany) and its adoption as cheap meal for the factory workers of an emerging industrial superpower. And with the rise of the Golden Arches, Ozersky tracks its further transformation into a commodity that would change the way much of the world eats: the American Century on a bun.
---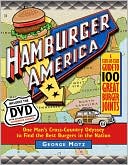 Hamburger America:
One Man's Cross-Country Odyssey
to Find the Best Burgers in the Nation
By George Motz
An indispensible guide for the devotee of the hamburger as handmade delight. Motz chronicled eight great independently owned American hamburger joints that use fresh meat in a 2005 documentary—included with the book, which studies 100 such places in 39 states. Along the way, Motz introduces readers to regional specialties and the restaurant owners devoted to the creation of original, tasty burgers.
---

Burger Bar:
Build Your Own Ultimate Burgers
By Hubert Keller
Residents of St. Louis, Las Vegas, and San Francisco are lucky enough to be able to regularly enjoy four-star chef Hubert Keller's Burger Bars. In this useful guide, Keller offers the rest of us lessons on what it takes to turn a good hamburger into a phenomenal one. Exploding the idea of the hamburger as basic, Keller offers 50 wide-ranging, juicy recipes.
---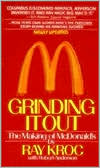 Grinding it Out:
The Making of McDonald's
By Ray Kroc
The autobiography of one of the world's most famous entrepreneurs is not a tale of culinary discovery, but a story of a business success as American as the sandwich around which Ray Kroc created a legendary brand. With a blend of persistence, moxie, and restless innovation, Kroc went from selling milkshake mixers to building a franchise empire. Take it with a packet of salt, but enjoy Kroc's surprisingly flavorful anecdotes about how the burger wars were won.
---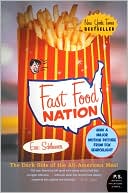 Fast Food Nation:
The Dark Side of the All-American Meal
By Eric Schlosser
Here's the flip side to the view of the burger as a beautiful slice of Americana: Schlosser's deeply-researched exposé. Fast Food Nation marshals careful research to argue that the hamburgers we consume in the greatest numbers—along with culinary fellow travelers like the French fry, the chicken nugget, and the giant soda—are the products of an industry that dominates our dietary landscape and has turned our culture upside down. The result, says Schlosser, is an obesity epidemic, a growing economic gap, and bad blood abroad.