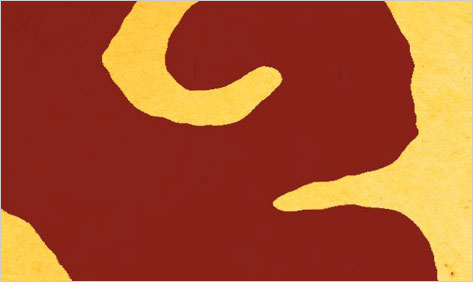 The word "lacuna," (from the Latin for "pool,") means a missing part or a blank space, as in a manuscript or an anatomical structure. It's the central motif in Barbara Kingsolver's ambitious new novel, and it is also, for better or worse, the distinguishing position of its main character throughout a very long narrative.
Nine years have passed since the publication of Prodigal Summer, Kingsolver's last work of fiction. But what The Lacuna resembles more directly is the novel Kingsolver wrote just before that: the immensely popular book-club staple called The Poisonwood Bible.
Much weightier than the tales of struggling single mothers to which Kingsolver's fans had grown accustomed, The Poisonwood Bible told the story of an American missionary family that takes up residence in a far-flung village in the Congo in 1959. Like The Lacuna, that novel spanned a number of decades and served as a load-bearing structure for a big heap of unwieldy moralizing. But in Poisonwood, Kingsolver managed to balance her preachiness about the evils of colonialism with enough literary satisfactions — the vivid African setting, the distinct voices of the five alternating female narrators — to create a successfully hypnotic morality tale. Does she manage to maintain the same equilibrium in The Lacuna?
Structured as a series of diaries, the new novel tries very hard to be the story of an American man named Harrison William Shepherd, born in 1916 and raised partly in Mexico. Yet throughout this lengthy account of his brief life, during which he's buffeted about by grand historical events and implicated in the fortunes of such luminaries as Diego Rivera, Frida Kahlo, and Leon Trotsky, this wispy fictional figure never manages to provoke a shred of emotional engagement. Engulfed and obscured by a noisy real-life chorus that refuses to remain decorously in the background, he can't begin to compete with the glamour of authenticity. He is, quite simply, a protagonist who isn't there.

Even so, in this novel he's the only protagonist we've got. Reluctantly we follow him through an indolent early childhood in Mexico, where his mother, a desperate-eyed flapper, tries and fails to sweet-talk a dwindling number of prosperous men into marriage. At age 15, he gets a job mixing plaster for the already famous muralist Diego Rivera, then continues to work on and off as a cook and then a typist for both Rivera and his wife, the painter Frida Kahlo.
In between, he suffers through a disastrous stint at military school back in the States, during which he witnesses the Bonus Army riots in Washington in 1932 and is dismissed from school for improper sexual behavior with a fellow student. On his return to Mexico, he resumes his employment with the Rivera-Kahlo ménage while they host the exiled Bolshevik revolutionary Leon Trotsky and goes on to observe, within the walls of a well-guarded Mexico City compound, Trotsky's lurid murder in August 1940.
How to connect with the shadow-narrator of these diaries, whose nebulous presence during these momentous episodes makes Forrest Gump seem like a character of Dostoevskian complexity? Whose every emotional response, including grief and romantic ardor, is so coyly opaque, so swaddled in smooth writerly fabric, that he repels all readerly sympathy? It's not even clear what name those readers should know him by: his mother called him Will, but that moniker fades away when she does, about halfway through the book; Trotsky addresses him as Shepherd, while Kahlo offers a cheeky Spanish nickname, "Insolito," which means "irregular," in honor of the irregular conduct that got him expelled from military school. Because none of these names sticks around for long, even the most basic continuing connection with this protagonist becomes impossible.
Things do not improve when our hero returns to settle down in America, sitting out the war years in a North Carolina boardinghouse and launching an implausibly successful career as the author of a series of bestselling Aztec potboilers. By the time he's called in to testify before the House Un-American Activities Committee, it's pretty clear that Kingsolver has given up on portraying this man as anything except a representative victim of political injustice. And because he is more representative than real, we're deprived of any opportunity to care. It's never a good sign when a novel winds down into a sequence of invented newspaper articles, book reviews, and transcripts, as it does here, casting an artificially burnished, PBS documentary–style light over the narrative and squelching any remaining life out of it along the way.
"The most important part of a story is the piece of it you don't know," says Will, or Harrison, or Shepherd. And yes, these breaches or lacunae are the spaces around which the entire novel is constructed. They crop up everywhere: there's a missing volume of the diary that contains vital information; there's a mysterious underwater cave near the Mexican island where our hero spent part of his childhood, which may or may not lead to "the belly of the world"; there is the coy secret of his homosexuality; and there is the ever-present gap between private truths and public misrepresentations.
But to make the main character the primary lacuna in the story is to commit what English majors call the fallacy of imitative form: a writer should never, for instance, attempt to create the impression of boredom by writing boringly. In this case, it's an indefensible error to abandon the main character for thematic convenience, because it breaks the filament of willing sympathy to which the reader has tentatively agreed to be tethered. Without sympathy, the novel loses both its focus and its purpose. And without the novelty of a convincing protagonist, all that's left in this deserted junction of imagination and history is the deadly smugness of hindsight.