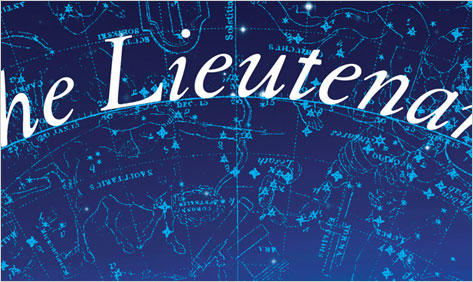 Americans have often glorified the "First Encounter" of colonizing Europeans with indigenous people. But for Australians, early encounters between Aboriginals and English settlers remain less celebrated in patriotic ritual and more familiar to modern life. In "The Lieutenant," Australian novelist Kate Grenville employs an historical example to show the difference between using a first encounter for cultural gain and appreciating it for beautiful strangeness.
Grenville was inspired by the life of astronomer and mathematician William Dawes, whose 1788 voyage with the British First Fleet to New South Wales included his documented friendship with a teenaged indigenous Australian girl (he recorded their language lessons in his notebook). Grenville's protagonist Daniel Rooke is both Dawesian and entirely himself, a lower-class introvert whose academic abilities have placed him in a class and world to which he never grows entirely accustomed: "A door opened in a world that had seemed nothing but wall."
When Lt. Rooke meets 15-year-old Tagaran, it is during a rare time in which his eyes are not lifted to the stars. He has recently had cause to ask "What would I have done in the same place?" and Grenville's quiet, elegant style allows that question to remain rhetorical as the man and girl to connect: "…he recognized his sister in her: Old enough to to want to look into another's eye, one human to another, and still young enough to be fearless." Grenville has written an elegant and elegiac account of recognizing the other and allowing it to remain so.