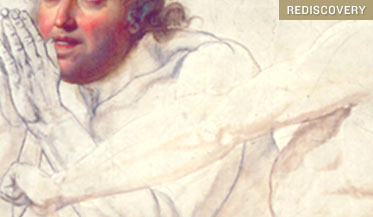 Essay by Michael Dirda

Henri Beyle (1783-1842), better known under his pen name Stendhal, is the author of two of the greatest works of European fiction, The Red and the Black and The Charterhouse of Parma. The first is probably, after Flaubert?s Madame Bovary, the most widely read French novel of the 19th century. It traces the rise and fall of an ambitious young provincial named Julien Sorel, and focuses largely on his love affair with the married Madame de Renal and his infatuation with the romantic Mathilde de la Mole. The second book concentrates on politics in a small city-state of post-Napoleonic Italy. In the hands of Stendhal, the manipulations and entanglements of Count Mosca, Fabrice del Dongo, and the Duchess de Sanseverina can, by turns, seem as sparkling as a Rossini opera or as dark as one by Verdi. When Andr? Gide was asked to select his ten favorite French novels, The Charterhouse of Parma was his clear first choice. Nearly every male reader falls in love with the formidable "La Sanseverina." I certainly did.

These days there?s no real need to speak of Stendhal?s eminence in the art of fiction. We are long past 1860 or 1880, those dates when he guessed he might finally start to be appreciated. But Stendhal?s enthralling nonfiction — journals, travel writings, essays and memoirs — is still too little known in America. By contrast, in France readers readily divide into two sorts: Stendhaliens love the novels, while Beylistes prefer the intimate writings.

What Beylistes find so appealing is their author?s personality. Plain of face and tending to fat, Henri Beyle is nonetheless deeply romantic, constantly falling in love with aristocratic ladies and Italian opera singers. Many of his most intense passions are hardly even acknowledged, let alone requited. As he rightly notes, life?s real pleasure is in loving, not in being loved. Nonetheless, alongside his ever-youthful raptures, Beyle somehow also possesses a dry 18th-century esprit — analytical, rationalist, and witty. This side of his character draws up plans of seduction, formulas for happiness, all sorts of classifications and anatomies and grand projects. Through some strange chemistry, this mix of the ardent and the Cartesian results in a uniquely loveable man, one who values energy and passion above all, yet is also kind, forgiving, and very human. What is there better in life, said Beyle more than once, than the paintings of Correggio, the music of Mozart and Cimarosa, the plays of Shakespeare, and the dolce vita of Italy?

Beyle?s great memoir, which he called The Life of Henry Brulard, opens in 1832, on a magnificent day, full of sunshine. The writer is standing on the Janiculum hill looking down at the city of Rome spread out before him. Suddenly, he grows wistful and begins to think about his life: Was he really almost 50? Who was he? And what had he accomplished over the years? As he surveys the churches and monuments of the city below, he sees how much they have altered since he first glimpsed them as a young man. Ah, he sighs, the difference between then and now! After trudging home through the sudden chill and mist of evening, he decides he will mentally explore his past so that its truth gradually emerges. Moreover, he will deliberately scribble as fast as he can and never revise so as not to ?lie.? Such a rough draft, like automatic writing, will reveal his true self.

For many men, Beyle notes at the start, such a book would naturally focus on one?s public career — he himself campaigned with Napoleon in Russia, later became consul at Civita Vecchia. But, no, his real life can be found in a list of names: Virginie, Angela, Adele, Melanie, Mina, Alexandrine, Angelina, Metilde, Clementine, Giulia, Madame Azur, Amalia. None of these women ever honored him with her favors. (Others did.) In fact, he tells us that the "habitual condition of my life is that of an unhappy lover." Indeed, revery is his natural state.

In describing his early childhood in Grenoble — he forthrightly admits to wanting to sleep with his mother — Beyle gradually perceives a repeated pattern to his interactions with other people. These might be characterized as following a template of expression, suppression, and repression. Eighteenth-century French society habitually crushed his natural, impulsive feelings. Out of fear of such suppression, he learned to hold back, to repress his emotions — except for such times when his inner check broke down and he exploded into acts of violent self-expression. These, then, led to further rounds of the same pattern. Only when the young Beyle crossed the Alps into Italy, as a 17-year-old in the army of Napoleon, did he discover a land where his truest self could be freely expressive without fear of reprisals. At this point, the memoir breaks off — for in Milan he found a city and a people commensurate with his dreams.

Such a bald summary hardly conveys the richness or excitement of Beyle?s memoir. He usually recaptures the past as a series of tableaux, sometimes actually drawing pictures in the margins of his text. These scenes, in their turn, provoke present-moment commentaries and digressions. The resulting dialectic, constantly shifting between past and present, blurs the feelings of a boy full of romantic daydreams with the melancholy reflections of a middle-aged man. The past isn?t past, at all. It is here with us now in the present.

The Life of Henry Brulard, like Beyle?s accounts of his travels in Italy, doesn?t so much recall a life as reenact it. Think of a psychoanalytic patient free-associating about his childhood and youth, while also interpreting and reacting to what he uncovers. The result is one of the world?s most sheerly involving memoirs — just as De l?Amour (On Love) is arguably the best analysis since Plato?s Symposium of our favorite emotion, at once brilliantly original, provocative, occasionally long-winded, and often touching. Where Ovid?s notoriously naughty Ars Amatoria focuses on sex as a decadent game, and Andreas Capellanus?s Art of Courtly Love sets up the rules for chivalric romance, Beyle analyzes, in his usual half rambling fashion, "the various feelings which succeed each other to become, in their entirety, the passion called love."

At the heart of erotic enthrallment, says Beyle, is a psychological phenomenon he calls crystallization. An ordinary stick may sometimes be left in a salt mine; when it re-emerges it will be covered with crystals, which transform the plain branch into an object of delicate and sparkling beauty. This is what happens when we fall in love. Suddenly every aspect of a quite unexceptional man or woman — unexceptional, that is, in the world?s eyes — appears wondrous and enchanting. Even what might seem faults or tics under other, more normal circumstances now seem utterly delightful.

After describing this initial crystallization, Beyle goes on to chart the many attendant aspects of a love affair, such as tender respectfulness and tormenting jealousy, as well as the various cures for sexual obsession — including marriage (as La Rochefoucauld famously remarked, "There may be happy marriages but there are no delicious ones"). One chapter even discusses "fiascos," i.e., temporary male impotence. Besides Beyle?s maxim-like observations — "The greatest happiness love can offer is the first pressure of hands between you and your beloved" — he proffers one good story after another:


The wife of Francois I had a lady-in-waiting, who was forever being teased about the fickleness of her lover. It was said that he hardly cared for her at all. A little later he fell ill and, when he reappeared at court, was quite dumb. A couple of years after this, someone expressed surprise that she should still be in love with him, whereupon she turned to her lover and said, "Speak!" And he spoke.

Few writers are more endearing and humane than Henri Beyle. If I had to select a representative of the human race to send to the Pan-Galactic Council of Planets, he would be the man I would choose. (Murasaki Shikubu would be the woman). Whether you know the novels of Stendhal or not, you really should get better acquainted with Henri Beyle.