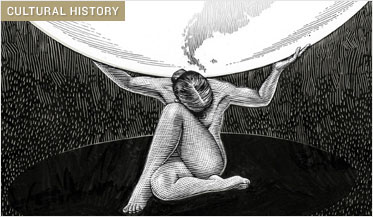 The war over women's reproductive rights, both in the United States and around the globe, is usually framed as a two-sided debate. On the one hand, pro-choice feminists advocate for all women to have full access to all family planning methods in order to ensure their full participation in society. On the other, anti-abortion conservatives decry the use of contraception and abortion, charging that they upset tradition gender roles.

But in The Means of Reproduction, Michelle Goldberg puts to rest the notion that this is a singular fight with only two opposing teams. She chronicles the development of the United States' role in reproductive rights abroad in all its complexity, from the movement's roots in the overpopulation scare to the intervention of the religious right in family planning policy to ideological clashes between feminists and local women's health activists to modern-day concerns over underpopulation in some nations.

Throughout the book, it is clear where Goldberg's sympathies lie. Yet she is deliberate about noting the flaws in the actions of those whose work she supports — and the merits of those whose views she opposes. (The global pro-choice group Ipas was formed with half a million dollars of funding from the Scaife family, which is far better known for its efforts in bankrolling the far right.) She reveals that the Ford Foundation, which spearheaded many of the pioneering efforts in international family planning, once considered supporting a plan by the Muslim separatist government in Mindanao to penalize workers for having large families. (Ford never actually ended up backing the militants' plan.) She also reveals the nugget of truth in conservatives' charge that the UN Family Planning Agency supported China's one-child policy: while UNFPA has always publicly opposed the one-child restriction, in 1983 it gave an award to the policy's architect, Qian Xinzhong.

Nor are the heroes of the reproductive health movement exempt from her scrutiny. Reimert Ravenholt, the man who invented the world's cheapest, easiest, and safest early abortion method, is portrayed as a man who was crucial to bringing family-planning methods to the developing world. But Goldberg also conveys his shortcomings with regard to women's health. Ravenholt's efforts were rooted in a desire to prevent overpopulation, not emancipate and empower the world's women — and it took the intervention of women working in the field to advocate a more holistic approach to international family planning. Those first women in the field also charged Ravenholt and other male family-planning advocates with sexism. Says one of his female colleagues, "These guys had no respect for women. None. At least that's how I felt at the time."

As the movement evolved from one rooted in concerns about overpopulation to one dominated by the desire to empower women, the religious right sensed the threat to traditional gender roles and began to organize against international family-planning efforts. Goldberg's previous book, Kingdom Coming: The Rise of Christian Nationalism, documented how religious fundamentalists came to have such a profound influence on American politics and culture. The Means of Reproduction picks up the thread, and argues that their agenda has systematically hampered international efforts to ensure women's rights. She sheds greater light on the political effects of one of the fundamentalists' best-known international anti-choice victories, the "global gag rule" (instated by Ronald Reagan, repealed by Bill Clinton, and then reinstated by George W. Bush), which bars groups receiving U.S. funds from providing or even discussing abortion. "Because of the gag rule," Goldberg writes, "people working with women's health NGOs — precisely the people witnessing the staggering toll taken by unsafe abortion — couldn't participate in debates about liberalization without risking support for their other work."

The failures and successes of the U.S. feminist movement as an advocate for women's health abroad receive similarly unflinching treatment. Many far-left feminists opposed early efforts to provide contraception, especially hormonal birth control pills, to women in developing countries. Their criticism, that pushing birth control was racist and a health risk, nearly derailed the work of foundations funding international family planning programs. "Don't say 'population control' around here," reads a Washington Post article about a 1992 environmental conference in Rio de Janeiro where far-left feminists protested. " 'Control' bespeaks coercion, forced sterilization and supposed First Word fears of a dark-skinned planet." But again, Goldberg notes, there was a nugget of truth to this somewhat hyperbolic critique. After all, this was a movement that began with men like Ravenholt, more concerned with overpopulation than with women themselves. She quotes Brazilian feminist Sonia Corrêa, who explains that at the time, "the quality of the technology was really bad. Hormonal contraceptive methods have improved since then, because of the critique."

These divides within the movement for global women's empowerment continue to this day. In her chapter on female genital cutting, Goldberg explains that despite the seemingly horrific practice, women in Africa and abroad are divided over whether it's important (or even possible) to change this traditional practice. She makes clear that cultural relativist arguments — that this is a traditional initiation rite in which outside activists should not be meddling — are unpersuasive to her. Yet she treats with great respect the views of women like Fuambai Ahmadu, who defend the practice of cutting off all or part of girls' external genitalia as being "about women's traditional power and their links with ancestors," as Ahmadu puts it. This argument is often used to tar anti-cutting activists as colonizers or meddling outsiders. But, as Goldberg also points out, most African ethnic groups have only been practicing female cutting for hundreds of years; the practice originated in northern Sudan and spread to other parts of the continent via the slave trade. Goldberg clearly doesn't agree with Ahmadu, but the significant amount of space devoted to her story paints a more nuanced picture of an issue that is often framed as feminists-vs.-African traditionalists.

I expected The Means of Reproduction to be a primer that would rehash all of the familiar political flashpoints in the struggle for reproductive rights and women's rights worldwide: the global gag rule, condom distribution, female genital mutilation, forced sterilization. The book does deal with all of these controversies, but with such deep reporting — and from such a diversity of angles — that even those who are well versed in the history of reproductive rights will find it worthwhile. Goldberg proves that issues of global women's health are not easily checklisted — they are, in fact, intertwined in such complex ways that they demand exactly the sort of book-length, clear-eyed exploration she's given us.