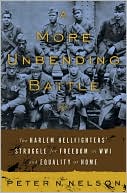 The NAACP was founded on this day in 1909, a small coalition of black and white social activists concluding their two-day meeting on racial equality with a call for a permanent organization, still nameless at this point, that would promote "the discussion of present evils, the voicing of protests, and the renewal of the struggle for civil and political liberty."

The organization's priorities over its early years included campaigns to outlaw lynching and to create equality in the armed forces. Despite the need — one book published by the NAACP in 1919 documented the lynch-mob deaths of over 3,000 black Americans during the previous three decades — all attempts to achieve a federal law against lynching failed. In contrast, and largely due to the urgency of WWI, attempts to provide blacks access to military combat and leadership positions proved more successful. The irony of the situation — black men asked by their government to kill and be killed in foreign wars, that same government unwilling to authorize a federal law against those same black men being lynched at home — was not lost on W.E.B. Du Bois. In his article "Returning Soldiers," published in the May 1919 issue of the NAACP's magazine, Crisis,Du Bois welcomed home the black troops who had proudly fought against "German race arrogance" and reminded them that the home war against "lynching, disfranchisement, caste, brutality and devilish insult" was anything but won:
This is the country to which we Soldiers of Democracy return. This is the fatherland for which we fought! But it is our fatherland. It was right for us to fight. The faults of our country are our faults. Under similar circumstances, we would fight again. But by the God of Heaven, we are cowards and jackasses if now that that war is over, we do not marshal every ounce of our brain and brawn to fight a sterner, longer, more unbending battle against the forces of hell in our own land.

We return.

We return from fighting.

We return fighting.

Make way for Democracy! We saved it in France, and by the Great Jehovah, we will save it in the United States of America, or know the reason why.
The above passage gave Pete Nelson the title for his recent history, A More Unbending Battle: The Harlem Hellfighters' Struggle for Freedom in WWI and Equality at Home.
---
Daybook is contributed by Steve King, who teaches in the English Department of Memorial University in St. John's, Newfoundland. His literary daybook began as a radio series syndicated nationally in Canada. He can be found online at todayinliterature.com.