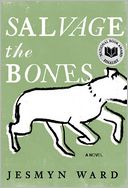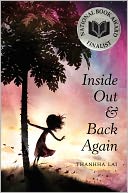 On Wednesday night the 2011 National Book Awards were announced: Jesmyn Ward's novel Salvage the Bones took the award for fiction, while Stephen Greenblatt's The Swerve: How the World Became Modern won for nonfiction. Head Off and Split by Nikky Finney won for poetry; Thanhha Lai took the award for young people's literature with Inside Out and Back Again.
Ron Charles, in the Washington Post, praised Salvage the Bones for its powerful characterization of a family's struggle to hold together in the wake of a mother's death, and for the way in which its "description of the storm, the blind terror, the force of wind and water, is filled with visceral panic. What remains," Charles writes, "what's salvaged, is something indomitable in these tough siblings, the strength of their love, the permanence of their devotion."
You can read former National Book Awards judge Tom LeClair's essay on all five of the 2011 finalists in fiction here.
Thanhha Lai's YA novel Inside Out and Back Again offered a semi-autobiographical perspective on the life of a young girl uprooted from Saigon during the Vietnam War and transported to Alabama. As Publisher's Weekly notes, Lai's "taut portrayal of Hà's emotional life is especially poignant as she cycles from feeling smart in Vietnam to struggling in the States, and finally regains academic and social confidence."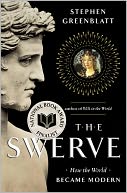 In his review for the BNR, Troy Jollimore wrote of The Swerve, "…[I]n a time when so many elements in our society seem positively antipathetic to books, to reading, to ideas, to thinking, it is important, and a pleasure, to be reminded that books do matter, that we would have inherited a very different cultural landscape and would be living a very different existence if not for the vast and profound effects of their world-shaping work." You can read the entire essay here.
And by recognizing Nikky Finney's Head Off and Split, the National Book Foundation expressed its desire to draw attention to the way in which her poems "sustain a sensitive and intense dialogue with emblematic figures and events in African-American life."
On behalf of the Barnes & Noble Review, our congratulations to all the nominees and winners.
— THE EDITORS