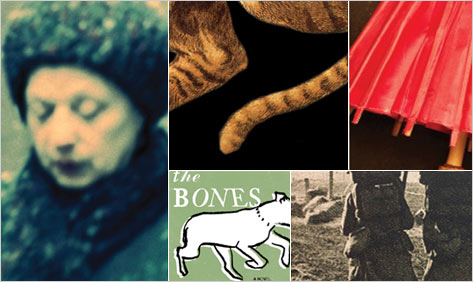 Editor's note: On Wednesday, November 16, the winners of the 2011 National Book Awards were announced. A list of the winning books in all categories, including fiction, can be found here.
When the National Book Award finalists were announced a few weeks ago, controversy broke over the heads of the fiction judges, who were criticized for not choosing more widely read and more readable, less esoteric works. One of the judges, Victor Lavalle, was moved to break the judges' usual ritual silence to defend the panel's choices in print. Bloggers entered the fray. Nothing excites a book critic like a dust-up among fellow bookies, so in this essay, my third annual review of the NBA fiction finalists, I take pains to show that all four novels and one collection of stories are accessible, probably more readable by a general audience than, for example, Jonathan Franzen's Freedom, a lengthy literary novel that became a bestseller last year but may not have been finished by all who bought it.

It is true that the books are low-profile. Two come from very small presses, two are first novels, two others are second novels, and several authors look impossibly fresh-faced — facts that might suggest the writers are youthful experimentalists raging against the literary establishment and popular fictional conventions. But that's not the case. Two novels about teenagers might well be mistaken for young adult fiction. Three of the novels are as short, engaging, easy to follow, and pellucid as last year's winner, Jaimy Gordon's Lord of Misrule, and none is as long or complicated or dense as Colum McCann's Let the Great World Spin, the winner in 2009.

From my experience as an NBA judge, I know that a five-person panel can be an unpredictable group who choose the winner on the day of the ceremony at a long lunch where alcohol may be imbibed. Only one book selected in these circumstances can reap the benefits, so before the awards ceremony on Wednesday night I'm presenting the following descriptions and extracts so you can decide if the works sound readable and if you might want to read them even if they don't win. Since no book critic can completely resist resist offering opinions, I make some judgments near the end.


In Andrew Krivak's The Sojourn, an American-born boy of seventeen living with his Czech father and working as a shepherd in the Carpathian Mountains volunteers, in 1916, for the Austro-Hungarian army. Jozef and his adopted "brother," Zlee, become expert marksmen, kill numerous Italian soldiers, and witness the deaths of many fellow soldiers before Zlee is shot by another sniper. In May 1918, while the Austro-Hungarian army is in retreat, a fever-ridden Jozef is rescued from likely death by a young officer:
His name was Holub, his father a Czech from Vienna and his mother a Slovak from Pozsony. He was in his final year of university, where he studied philology, when he was conscripted and sent to the front in the fall because of the army's desperate need for line officers. He had been cold, hungry, seen men dead and dying, he said, but had never been in battle, and he hoped that he would get the chance to fight the Italians before he died in this damn trench. I was silent the whole time he spoke, grateful to my savior but tired of the war and talk of Austria's superiority, and I hoped, too, for his sake, that Lieutenant Holub would see battle soon and that it would be fierce and unrelenting and that he would die quickly and well.
Recalling events fifty years after they occurred, Jozef is appropriately factual and economical about his double, a man of mixed heritage and former naive idealism. Like the unschooled Jozef, the prose is basic and active, as methodical as the sniper's hunt. Although Jozef's father used to read Whitman and Melville aloud to him around the campfire, Jozef's sentences and narration proceed without any of those writers' associative jumps or lumpy digressions. What one hears in the last sentence with its many "ands" and its final "well" is the influence of Hemingway's A Farewell to Arms. Like that World War I novel, The Sojourn is a straightforward coming-of-age tale and an unlikely love story that ends with a killing birth. And like Hemingway, Krivak is a stickler for exact setting and precise description, which helpfully orient readers unfamiliar with the eastern front. Because politics do not much concern Jozef or Krivak, The Sojourn, for all its specificity, feels like the contracted story of a universal soldier, slightly abstract like its title. [Read David Abrams's review of The Sojourn]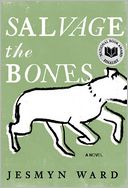 The protagonist/narrator of Jesmyn Ward's Salvage the Bones, Esch Batiste, is even younger than Jozef and, like him, motherless. She does have an alcoholic father, one older brother obsessed with basketball, another older brother dedicated to his pit bull, and a younger pesky brother, all sharing a rickety house in the woods near the Mississippi Gulf Coast before and during Hurricane Katrina. Esch has a man problem, a Manny problem:
I tried to read this morning, but I stopped in the quest for the Golden Fleece, distracted again by Medea, who can only think of Jason, her face red, her heart aflame, engulfed by sweet pain. The goddess struck her with love, and she had no choices. I could not concentrate. My stomach was its own animal, and thoughts of Manny kept surfacing like swimmers in my brain; I had my own tender pain. I slid my book between the wall and my bed and slunk to the kitchen, filching Daddy's hurricane supplies. I eat, and nothing touches my stomach, nothing tells me it is full with food, with something more than food.
Esch is pregnant with Manny's child, but he refuses responsibility, creating rifts in the family. Before the storm, Esch's style is often like the extract: self-absorbed, girlishly romantic in diction ("heart aflame"), metaphoric, marked by mythical allusion. But when she and her family speak, it's in African-American dialect. The effect is dissonant: while the more literary narration is comfortably readable and connects Esch with other betrayed women, the Batistes' down-home speech and Esch's down-to-earth descriptions of dog fights and junkyards give the novel its particularity and authority. Slowly developing, like the novel, Katrina blows away Esch's mannerisms in a desperate (and cinematic) struggle for survival. But the storm also functions as a deus ex machina that binds the Batistes back together and even reveals a possible husband and happy ending for Esch. Like The Sojourn, with its exposure of naive militarism, Salvage the Bones could be assigned by high school teachers to its narrator's coevals as a cautionary tale: heed pregnancy warnings and hurricane advisories.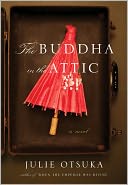 Julie Otsuka's The Buddha in the Attic is the only finalist that fiddles significantly with storytelling conventions. About early-twentieth-century Japanese women brought to America as mail-order brides, the book has no individualized characters and is told in first-person plural, which is occasionally punctuated by a sentence or two in a singular italicized voice. But this fictional choral history does have a plot — the brides' struggle with new husbands, with an alien land and language, and with the hard work and poverty that Japanese immigrants experienced on the West Coast before they suffered the indignity of internment in World War II. Here is a passage that internalizes some attitudes of Caucasian Americans:
We lived in unsightly shacks and could not speak plain English. We cared only about money. Our farming methods were poor. We used too much water. We did not plow deeply enough. Our husbands worked us like slaves. They import those girls from Japan as free labor. We worked in the fields all day long without stopping for supper. We worked in the fields late at night by the light of our kerosene lamps. We never took a single day off. A clock and a bed are two things a Japanese farmer never used in his life. We were taking over their cauliflower industry. We had taken over their spinach industry.
Like this passage from a chapter entitled "Whites," the novel is a mosaic of mostly declarative and partly repetitive short sentences that the author organizes by subjects such as "Babies" and "Traitors." In this passage, the italicized remarks by "whites" show their ambivalence, their respect and fear. Not all is as grim as this excerpt. Elsewhere, Otsuka's women celebrate their husbands and children and enjoy freedoms that America promised. The brides' italicized voices can be witty, ironic, sad, or angry, so even though readers lack the traditional satisfaction of complex named characters a sense of variousness in the immigrant women does emerge. In one respect, The Buddha in the Attic is the most reader-friendly of the four novels: if readers tire of one subject, they can skip forward, as in nonfiction, and sample another aspect of this group portrait that Otsuka has assembled from an impressive bibliography and her own sympathetic impersonations.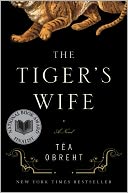 Set in a country that resembles Serbia after the breakup of Yugoslavia, Téa Obreht's The Tiger's Wife is narrated by a twenty-something doctor, Natalia, who is looking into the recent, mysterious death of her beloved grandfather. She travels to the hamlet where he died and retrieves his belongings, but her trip and investigation are really occasions for Obreht to load into the novel the village stories and folk tales Natalia's grandfather told her as a girl. What follows is an excerpt from the most important, the story of the "deathless man":
"You misunderstand," Gavo says [to the grandfather, who is the narrator here]. "It's not supernatural."
I am dumbfounded. "How do you mean?"
"I am not permitted," he says.
"I'm sorry?"
"I am not permitted [to die]," he says again. Like he is saying, for my health, I am not permitted to dance the kolo, or to marry a fat woman.
Something makes me ask: "Then how were you drowned?"
"I wasn't. As you see."
"People in this village will swear that you were dead when they pulled you out of the water and put you in that coffin."
The dialogue continues for many pages, until the grandfather tests the man's claim to be immortal. Along with other lengthy episodes of the deathless man, Obreht serves up the story of the tiger's wife (a deaf-and-dumb woman rumored to be consorting with a cat escaped from the zoo); the story of Dariŝa, the legendary bear hunter; and shorter accounts of superstitious actions, including Natalia's following someone she believes is the deathless man. Simple in diction, naif in tone, slightly stilted as if translated, the included narrations wind and loop, as if told aloud. They initially elicit the grandfather's response here — disbelief — but are meant to solicit curiosity and, eventually, to charm the reader. Like the tales, the setting is invented, a simulacrum of Serbia. Natalia runs across some reminders of that country's violence, but recent reality is largely diffused in and defused by the old stories, which take up at least half the novel. [Read Rayyan Al-Shawaf's review of The Tiger's Wife.]

These four novels appeal with their outlying characters (Czech snipers, rural Mississippians, Japanese immigrants, Serbian tricksters) and their ease of access. But the first three seem to me minor works, overly committed to being approachable — and therefore publishable and salable in the diminishing market for literary fiction. They are limited in their focus and scale, possibly constrained by their authors' youth or inexperience or lack of confidence. The Tiger's Wife is richer in invention and more expansive, but ultimately its confections evade contact with the questions of history and geography its setting calls for — and that would give the book compelling substance and importance. The four novels are worthy of praise but not the prize.

What makes a work important and therefore prize-worthy? For some, it may simply be that a book is sufficiently widely read or "celebrated." For me, importance is more intrinsic: a work that treats significant cultural subjects with profound understanding, imaginative ingenuity, and artistic integrity. Important books will offer new comprehension and at least the illusion of comprehensiveness. They may have to be longer than The Great Gatsby. Their language or form will probably create cognitive dissonance that will discourage optioning by famous movie directors. These books will be elite — because few writers have the talent or ambition or daring or time to write them. The books will also be democratic, accessible to anyone who believes literature is not just one of hundreds of entertainment options for the contemporary lifestyle. Ideally, the books will be compared to Moby-Dick, Absalom, Absalom!, Beloved, or Flannery O'Connor's The Complete Stories.

In five of the last six years, NBA winners have met many of these criteria of importance: William Vollmann's Europe Central, Richard Powers's The Echo Maker, Denis Johnson's Tree of Smoke, Peter Matthiessen's Shadow Country, and Colum McCann's Let the Great World Spin. This year, two novels that I think are important, major works — John Sayles's A Moment in the Sun and Russell Banks's Lost Memory of Skin — didn't make the final five, possibly because they were too long for hard-pressed, eye-weary judges who received more than 300 nominees. If not quite the equal of those two novels or the recent winners I've listed, the remaining finalist — Edith Pearlman's Binocular Vision: New and Selected Stories — has both readability and importance.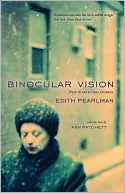 Twenty-one of Pearlman's stories come from three earlier collections; thirteen of the stories are new; some have been selected for prize anthologies; and she is the winner of the 2011 Pen/Malamud Award for short fiction. Almost all of her work has the "binocular vision" of her title story, in which a young girl uses her father's binoculars to peer into a neighboring couple's life. Like the girl, Pearlman examines domestic details from a slight distance (most of the stories are third-person) and finds revelations in what cannot be seen. "Binocular" suggests double vision, and Pearlman seems to collect, rather than invent, moral ambiguities in quotidian situations. As a relatively common aid to perception, binoculars also symbolize Pearlman's style, described in a character's comments on a painting by the Post-Impressionist Edouard Vuillard:
He loved the gift she had given him. As time passed he did not love it less. Nor did he get used to it: the woman's head so close that her voice could almost be heard; the economy of line and the limited palette; the slight distortion of the angle of the head; the lack of a grand idea. The humble daisies. A humble artist: secondary even in his heyday.
Though limited in its linguistic palette, Pearlman's collection is far from "humble" in its scope, for the stories in these 375 pages occur across the last sixty years and take place in Europe, Israel, Central America, and the United States. Pearlman's characters are equally various, ranging from a brain-damaged child to a stroke-afflicted nonagenarian, from teachers and scientists to the denizens of a soup kitchen and an elderly couple of shoplifters, from oddballs who find love in late middle age to a younger pair who oddly do not consummate their love. Long before Pearlman had gray hair, she was particularly perceptive about both women and men in their fifties and sixties. More than a few stories have Jewish characters and remind one of Grace Paley. Many other stories are set in the invented Boston suburb of Godolphin and remind one of John Updike. The only fiction that departs from Vuillard's and Pearlman's "economy of line" and "slight distortion" is "Jan Term," which has footnotes that may parody David Foster Wallace and other postmodern contortionists.

Pearlman's readability — "the woman's head so close that her voice could almost be heard" — is obvious and consistent from her earliest stories to her latest. Her importance is won bit by small bit, for many of the stories are only a few pages long. Although Binocular Vision argues no profound "grand idea" about culture, the collection's guiding principle — Never dramatize lives already vital with subtleties — is a worthy reminder for both artists and readers. Pearlman's ingenuity lies in rewriting the Chekhovian story long since written off. And her integrity consists in an unfashionable fidelity to mundane lives under the familiar pressures of marital discord, illness, and aging.

Because I believe a National Book Award should provide a model of aesthetic achievement for all young artists, rather than a career boost for one young artist, I think Binocular Vision deserves to win. But only two collections of stories in the last twenty-five years have received the award, so my second choice — a distant second — is Julie Otsuka's The Buddha in the Attic. It is a slender work, but its 129 pages are dense with the hundreds of micro-stories Otsuka cannily conceals in novelistic form.