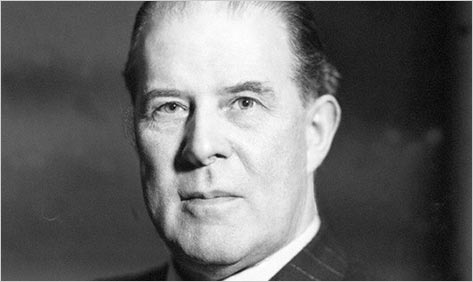 There are no spoilers in this essay.

On the dust jacket of my old omnibus edition of E. C. Bentley's three books about amateur detective Philip Trent, there are blurbs from both Agatha Christie and Dorothy Sayers. Christie declares that Trent's Last Case (1913) is nothing less than "one of the three best detective stories ever written," while Sayers asserts that "it is the one detective story of the present century which I am certain will go down to posterity as a classic. It is a masterpiece."

The enthusiasm of the creators of Hercule Poirot and Lord Peter Wimsey is seconded by Howard Haycraft in his classic history, Murder for Pleasure, in which he writes that Trent's Last Case "stands truly first among modern examples of the genre. It is one of the great cornerstones of the detective story." He then quotes John Carter, author of a pioneering essay on collecting crime fiction, who maintains that Bentley is "the father of the contemporary detective novel." More recently, in Twentieth Century Crime and Mystery Writers, Charles Shibuk asserts that Trent's Last Case is still "one of the ten best mystery novels of all time."

To write a book praised so highly, and by such distinguished authorities to boot, must be the secret daydream of nearly every writer. But for Edmund Clerihew Bentley, it was just a matter of keeping up with his pals. His closest friend, going back to their schooldays together, was G. K. Chesterton, who dedicated The Man Who Was Thursday (1908) to Bentley. (Kingsley Amis once called this nightmarish adventure story — about a strange cell of anarchists — the most exciting novel he had ever read. It is also a particular favorite of Neil Gaiman and Terry Pratchett.) As friends will, Bentley then returned the honor by dedicating Trent's Last Case to Chesterton. Even the editor for the English edition of this first novel just happened to be an old Oxford chum of the author named John Buchan, who would soon go on to compose the most famous of all pursuit thrillers, The Thirty-Nine Steps (1915).

But did you notice Bentley's middle name? Long before he attempted a mystery, he was already famous as a poet. While a teenager at St. Paul's School, he amused himself by composing four-line nonsense verses that gently mocked famous figures in history. Chesterton illustrated some of them and, in 1905, they were collected in a volume called Biography for Beginners. Just a few years earlier yet another old Oxford classmate, Hilaire Belloc, had brought out The Bad Child's Book of Beasts (1896) and would soon follow its versified whimsy with the much more outrageous Cautionary Tales for Children(1907), the latter including such classics as "Matilda: Who Told Lies, and Was Burned to Death." But Bentley eschewed Edward Gorey–ish humor for a mild, malice-free silliness. His quatrains — soon immortalized under the name "clerihews" — are as addictive as they are deceptively simple. Here is one of his earliest:
Sir Humphry Davy
Detested gravy.
He lived in the odium
Of having discovered sodium.
This flair for poking fun slyly reappears in Trent's Last Case, which was conceived as "not so much a detective story as an exposure of detective stories." Bentley had grown annoyed with the Sherlock Holmes template, in which the all-knowing Super Sleuth was distinctly unreal, egotistic, and pompous. Instead, he intended to send up the genre by adopting a light, almost humorous tone, employing every cliché he could think of, starting with the murder of a millionaire at his country house. To top it off, he would give his hero the absurd last name Gasket. Fortunately, at the insistence of the American publisher of The Woman in Black — as the book was first called in this country, with an obvious echo of Wilkie Collins's The Woman in White — Bentley dropped Gasket for the punchier Trent. When, shortly thereafter, Nelson's brought out the novel in England, it was renamed Trent's Last Case, by which brilliant title it has been known ever since.

The story opens with an axiom-like sentence that describes the overall problem facing both the detective in a murder case and the reader of a murder mystery: "Between what matters and what seems to matter, how should the world we know judge wisely?" In other words, which details are clues and which red herrings?

When the millionaire financier Sigsbee Manderson is found dead, shot through the eye, the evidence initially points to that ever-reliable suspect, a passing tramp. Suicide isn't entirely ruled out either. Manderson, though, was a ruthless Wall Street mogul, reminiscent of J. P. Morgan, and he had plenty of enemies, notably the striking miners he smashed in Pennsylvania. Perhaps they had sent an assassination squad to England? (In The Valley of Fear, which would appear in 1915, Arthur Conan Doyle would take up this same theme in earnest.) But there are suspects far closer to home as well.

Dispatched by a London newspaper to look into the case, the portrait painter and occasional sleuth Philip Trent travels to the Manderson country estate of White Gables. While checking into the local inn, he almost immediately encounters his elderly, bookish friend Nicholas Cupples, who turns out to be the uncle of the newly widowed Mrs. Manderson. Not surprisingly, Mabel — a name as bad as Gasket, if not worse — found her marriage to be an unhappy one, especially during the months just preceding the murder, when her husband treated her with only brutally cold civility.

In due course, Trent interviews the late millionaire's two secretaries, one American, one English, exchanges wisecracks and bits of poetry with Inspector Murch, makes some inquiries of his own, wonders about some odd details of the crime — why did Manderson go out on the night of his death without his false teeth? — and gradually finds himself falling deeply under the spell of the serenely beautiful and long-suffering Mabel.

Relying on his artistic intuition as much as ratiocination, Trent early on solves the murder but then decides to say nothing to the police or to the newspaper editor who has employed him. He is fortunate in this strange decision, because it turns out…. But it's best that I say no more of the plot, except to add that there are more twists to the Manderson affair than are dreamt of in Trent's philosophy.

What makes Trent's Last Case such an important book, however, isn't its intricacy so much as its tone. Bentley's hero is young, easygoing, witty, well educated, and fallible. After Trent falls in love with Mabel, he leaves England, hoping to forget her by immersing himself in the action-packed life of a foreign correspondent. A year later, when the two finally meet again, he sternly keeps his feelings hidden, displaying only gentlemanly politeness and amiability. All in all, Trent comes across as very much a forerunner to Lord Peter Wimsey, being given, as Bentley himself says, "to frivolity and the throwing about of absurd quotations from the poets at any moment." A quarter century later, Bentley's 1938 parody "Greedy Night" — the title recalls Sayers's Gaudy Night — would affectionately spoof the style of his greatest disciple.

Even though Trent's Last Case was acclaimed everywhere as "something new," went through multiple editions, and was translated into several languages, Bentley showed no interest in producing a sequel. A newspaperman above all else, he worked first for The Daily News and then for The Daily Telegraph, writing innumerable editorials on politics and foreign affairs. Only after he retired did Bentley finally bring out a second Trent novel in 1936, this one in partnership with his friend H. Warner Allen.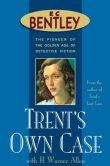 Trent's Own Case follows roughly the same pattern as its far more famous predecessor. Sternly upright millionaire philanthropist James Randolph — he slightly resembles Andrew Carnegie — is found murdered, shot in the back of the head. A wall safe has been rifled, and papers are strewn around nearby. Randolph's appointment calendar has been tampered with, and the page for that day's appointments has been ripped out. However, it is known that Philip Trent had come to see Randolph in the early evening about a delicate matter involving a woman but had been definitely let in and out by a valet, one whose name is worthy of a Restoration drama: Raught. In due course, the police find that hard evidence points to Dr. Bryan Fairman, a psychologist recently fired from an institute financed by Randolph. Moreover, there are rumors that Eunice Faviell, "the most brilliant of the younger generation of actresses," might be the cause of the ill will between the two men.

Having fled the country to Dieppe, the young Dr. Fairman is nonetheless soon apprehended, albeit in a state of nervous prostration that prohibits his making any coherent statement. Trent, naturally enough, refuses to believe that the psychologist (and his good friend) could have killed the philanthropist who, it would seem, was hardly as saintly as he aimed to appear. Trent starts to investigate the movements of everyone — Randolph, Fairman, Raught, and several others — on the day of the murder.

Trent's Own Case is a looser, almost panoramic work compared to its tightly focused precursor; it is also more amusing. A loathsome writer named Eugene Wetherill "was anything but secretive as a rule about his own affairs, even the most discreditable; he liked posing as a paragon of immorality." One of this decadent's plays is called The Crucifixion of Aphrodite. Trent's elderly Aunt Judith views herself as a shrewd Miss Marple–like observer but actually misreads everyone and every situation. A confirmed criminal nicknamed Pantomime Joe turns out to be a great fan of Bernard Shaw, and so is his captor, police inspector Bligh:
I can tell you, after a hard day at our job, with all the spite, and greed, and cruelty, and filthy-mindedness that we get our noses rubbed in, it's like coming out into the fresh country air to sit down to one of Shaw's plays. Nobody halfwitted, nobody brutal, nobody to make you sick…. And there's never a dull a moment…. Everyone scores off everybody else. Who ever had the luck to listen to anything like it in real life? I tell you, it's a different world.
A thief who reads Shaw sounds as if he might appear in one of Edmund Crispin's farcical exploits featuring Gervase Fen: Remember the Cockney truck driver who spouts D. H. Lawrence in The Moving Toyshop? Similarly, when Trent travels to France, trying to make sense of Fairman's movements, he learns about drug-enhanced orgies at the Pavilion de l'Ecstase, and the reader feels, for a moment, as if he or she had drifted into an early John Dickson Carr whodunit such as The Corpse in the Waxwork.

As the novel proceeds along its leisurely way, the reader is treated to conversations about art forgery, wine, golf, swearing, the nature of perception, and much else; there's even an amusing scene with a befeathered six-year-old boy pretending to be a stern Indian chief. Long-lost relatives of the murdered Randolph eventually turn up, and William Clerihew, the protagonist of H. Warner Allen's own mystery novel Mr. Clerihew, Wine Merchant (1933), makes a brief appearance. Fine observations proliferate: "Eunice shut her eyes, stretched out her feet and dropped her arms limply, in the manner adopted by boxers in the intervals between rounds." Not least, Trent repeatedly inserts literary quotations into his exchanges with suspects, testing even English majors to remember where it was they read the original of, say, "You two were falcons taken in a snare, condemned to do the flitting of the bat." (Answer: the final poem of George Meredith's poetry sequence Modern Love.)

In short, both Trent novels are enjoyable even today, though one must make allowances. Confirmed mystery addicts, shrewd in the ways of plotting, will probably guess the killer's identity in both books. But the precise details of how the crime was committed will still require exposition in the last chapter. Today's readers will most likely relish the civilized atmosphere, the portrait of a vanished society, the quick-witted repartee, the elegant complexity of the puzzle — all those attributes we associate with that Golden Age of the whodunit inaugurated by Trent's Last Case. In truth, Bentley's two novels are as relaxing and genially unrealistic as those Shaw plays that so entrance Pantomime Joe and Inspector Bligh.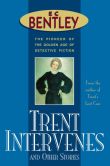 What of the short stories gathered in Trent Intervenes (1938)? Ellery Queen's Mystery Magazine once polled a very distinguished group of experts, including James Hilton, Howard Haycraft, John Dickson Carr, Anthony Boucher, and Lee Wright to choose the dozen best detective short stories ever written. The eleventh on the final list was Bentley's "The Genuine Tabard," and at least one member of the panel, newspaperman Charles Honce, would have placed it first. In the preface to a reprint of that story in the November 1950 issue of EQMM — I own it, which is how I know — Honce is quoted as finding Trent Intervenes "one of the most urbane and satisfying books of short detective stories ever put together."

To my mind, such mini-mysteries as "The Clever Cockatoo" or the uncollected case of "The Ministering Angel" aren't particularly tricky, but they are neatly structured and pleasing. Solutions often turn on knowing the proper wine for fish or that Oxford's All Souls isn't an undergraduate college. "The Genuine Tabard" — a tabard is a herald's coat — is particularly well done, but again hardly a serious "challenge to the reader." They are, in short, the sort of stories that elicit the dread adjective "cozy."

These long dull evenings of January and February are, it seems to me, the ideal time for enjoying classic detective stories. Even if you've read Trent's Last Case sometime in the past, it bears revisiting. Dostoevsky once wrote that nineteenth-century Russian fiction originated in Gogol's short novel The Overcoat, and Hemingway declared that all modern American fiction came out of Huckleberry Finn. In like manner, by overturning the Sherlock Holmes formula, Trent's Last Case established a new one: The clever, lighthearted puzzles we associate with Christie, Sayers, Anthony Berkeley, and all the other members of England's Detection Club. Such intricate who- and howdunits are, of course, inherently artificial, as Raymond Chandler complained in "The Simple Art of Murder," but they do offer a pleasure seldom found in hard-boiled, brutally realistic American-style crime fiction. They engage our aesthetic sensibilities, as well as our intellects, without generating psychological or emotional turmoil. They are intentionally escapist, and virtually all the violence is offstage. No one closes a Golden Age mystery feeling shocked, drained, or violated.

As such, books like Trent's Last Case and its descendants are sometimes thought more appropriate for maiden aunts than for tough, red-blooded modern readers. Yes and no. The highest reaches of literature may be reserved for the tragic and the sublime, but people need humor and escape as well. I would hate to have to choose between P. G. Wodehouse and William Faulkner, if only because I would certainly miss The Sound and the Fury.

Summing up Trent's Last Case long ago, Douglas Thomson wrote in Masters of Mystery: "Never have the virtues of the genre been quite so elegantly displayed. The formal problem intertwined with the character problem; the sincerity of the character study; the honeyed morsels of sensationalism; the trail of the red herrings, inside and outside the plot; the naturalness of the 'motivation'; the tenseness and also the humour of the situation; and ever and above all, that supreme climax." In other words, dear reader, you're in for a treat.