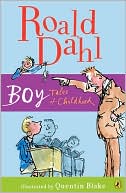 Roald Dahl was born in Cardiff, Wales, on this day in 1916. Dahl spent part of his teenage years at Repton School, a prestigious public school in Derbyshire, where he excelled at sports and—as he describes in his memoir Boy: Tales of Childhood—chocolate:
Every now and again, a plain grey cardboard box was dished out to each boy in our House, and this, believe it or not, was a present from the great chocolate manufacturers, Cadbury. Inside the box there were twelve bars of chocolate, all of different shapes, all with different fillings and all with numbers from one to twelve stamped on the chocolate underneath. Eleven of those bars were new inventions from the factory. The twelfth was the "control" bar, one that we all knew well, usually a Cadbury's Coffee Cream bar. Also in the box was a sheet of paper with the numbers one to twelve on it as well as two blank columns, one for giving marks to each chocolate from naught to ten, and the other for comments.
The biographies and Dahl's own memoirs reveal that he led a varied, adventurous, and shadowed life: "flying ace" in WWII, spy colleague of Ian Fleming's afterward (the focus of Jennet Conant's recent The Irregulars), family tragedy when he finally married in his mid-thirties. He wrote almost as much adult as children's fiction—stories adapted for Alfred Hitchcock's television program, sexual fantasies published by Playboy, a nuclear holocaust novel. The following is excerpted from "The Great Automatic Grammatisator," a satiric story about a man who invents a machine for churning out literature in any genre. It reflects Dahl's own struggles to get published and takes a playful swipe at Alfred Knopf, publisher of Dahl's 1953 story collection, Someone like You. At this point, Adolph Knipe, inventor of the Automatic Grammatisator, is helping Mr. Bohlen, his employer and a budding author, to program his first Great Novel:
"I intend to write an important novel, Knipe."
"I'm sure you will, sir. I'm sure you will."
With one finger, Mr. Bohlen carefully pressed the necessary
pre-selector buttons:
Master button—satirical
Subject—racial problem
Style—classical
Characters—six men, four women, one infant
Length—fifteen chapters.
At the same time he had his eye particularly upon three
organ stops marked "power, mystery, profundity."
"Are you ready, sir?"
"Yes, yes, I'm ready…."
Mr. Bohlen gets a book on this first try, but the prose is rather purple and "fruity." Knipe tentatively asks, "You don't think, Mr. Bohlen, that you mightn't have been pressing a little hard on the passion-control pedals, do you?"
---
Daybook is contributed by Steve King, who teaches in the English Department of Memorial University in St. John's, Newfoundland. His literary daybook began as a radio series syndicated nationally in Canada. He can be found online at todayinliterature.com.