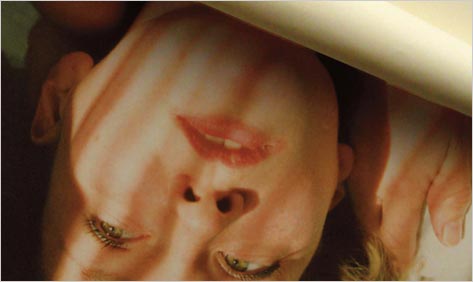 On May 30, 1968, soon after her husband has left for work, a young woman is raped and murdered in her Buenos Aires apartment. One of the first investigators to reach the crime scene is Benjamin Chaparro, an administrator in the Argentinian judiciary. Later that morning, Chaparro must also inform the dead woman's husband, a bank clerk named Ricardo Morales. "Now," Chaparro thinks when he first sees Morales, "at this exact moment, that boy has entered an endless tunnel, one he'll probably stay in for the rest of his life." Eduardo Sacheri's incomparable novel, The Secret in Their Eyes, proves him right. For the crime will be solved within a couple of years — in an intricate sequence of thrilling scenes — but three decades will pass before Chaparro finally discovers the astonishing form that justice has taken.

The novel opens with Chaparro's retirement. Now sixty years old, twice divorced and living alone, he decides to write his account of the case that still haunts him. "I may dare to recount it all the way to the end," he announces, yet even the shrewdest reader will never guess where this will lead. As the narrative switches back and forth between the present and the past (and between the first and third person) it vibrates with a tension that Chaparro seems to embody. Sacheri's style is urgent and economical, and he can heighten suspense with a single sentence. In one of the novel's finest scenes, for example, when Morales shows Chaparro some family photographs of his murdered wife, the investigator suddenly glimpses the truth. "I imagine it was because I've always liked looking at things a little sidelong," he recalls, "focusing on the background instead of the foreground."

A man of instinct and emotion who has been hopelessly in love for decades with his luminous colleague Irene (a wife, a mother, and a judge) Chaparro sees in the stricken Morales "…the 'self' I would have been if feigning strength and confidence had exhausted me…" Drawn to the young widower, Chaparro pursues the case at all costs, subverting orders and hoodwinking his superiors. Yet even when the murder is solved, the tension remains palpable. Morales is beyond consolation, and Chaparro, early in the investigation, has made dangerous enemies inside the judiciary. With the advent of Argentina's Dirty War in 1976, one adversary in particular uses his newfound power to insert yet another twist in the Morales case. Justice is subverted, and suddenly Chaparro finds himself in mortal danger. "We're all cowards," he reflects, "it's just a question of who frightens us enough."

Courage, loyalty, cruelty, revenge: Sacheri slyly undermines our assumptions about the most fundamental human responses in a novel that is deeply political and profoundly compassionate. "Grief can't be seen," Chaparro reflects on the morning of the murder, as he sits opposite the broken Morales. But in Morales, Sacheri has created an unforgettable character that personifies not only despair but also endurance of a most terrible kind. Readers who first encountered The Secret in Their Eyes as the 2010 Academy Award-winning movie based on Sacheri's novel will once again, in these pages, observe grief made terrifyingly visible.