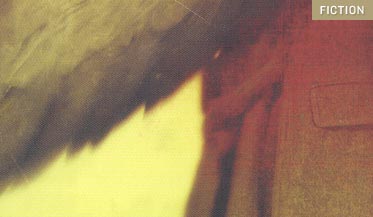 The plays and novels of Irish writer Sebastian Barry are haunting, beautiful creations, riddled with secrets and often populated by ghosts. In their quiet way they are also deeply subversive. Barry is preoccupied with Ireland's most turbulent decades — those of the First World War, the 1916 rebellion, the 1920s War of Independence and Irish Civil War — but he mines rather than glorifies those legendary events. Chipping away layers of patriotic dogma, this meticulous craftsman reveals the individual tragedy and cruelty at the heart of Ireland's founding myth, a myth that cannot accommodate his troublesome characters.

Barry's heroes, therefore, are commonly outcasts. The former policeman in the play The Steward of Christendom, for example, whose dignity and decency make him an embarrassment, even a traitor, in the newly independent state. The young Irish soldier in the novel A Long Long Way who joins the British Army in 1914 to fight on the Western Front — and is later moved by the 1916 Irish rebellion, producing conflicting loyalties of religion, heritage, and comradeship. The ancient woman in the mental hospital in Barry's new novel, The Secret Scripture, whose hidden story exposes one of Ireland's most shameful legacies. These frail individuals are, above all, an affront to power, whether that power wears the uniform of the British Army, the Irish Republic, or the Catholic Church.

"I am only a thing left over, a remnant woman," Roseanne, the chief narrator of A Secret Scripture, explains. "No one even knows I have a story. Next year, next week, tomorrow, I will no doubt be gone, and it will be a small-size coffin they will need for me, and a narrow hole. There will never be a stone at my head, and no matter."

Roseanne appeared briefly, but crucially, in a previous Barry novel, The Whereabouts of Eneas McNulty. Now almost 100 years old and incarcerated in a dilapidated mental hospital in rural Ireland for almost seven decades, she is writing her story secretly, on stolen paper that she hides under a floorboard. Roseanne begins with loving recollections of her father, who was "the superintendent of the graveyard" in Sligo town until he was removed from that position during the Civil War. She recalls his splendid blue uniform, his affection for the Sermons of John Donne, for light opera, for his Matchless motorcycle, and his beautiful, if melancholy, wife.

Yet even these early, innocent memories contain unsettling puzzles. Roseanne's is a Presbyterian family, yet her father is accepted as a town employee in a predominantly Catholic community. He wears an elaborate uniform that draws hostile stares. His wife fears each day for his safety. The Catholic parish priest, Father Gaunt, seems to be both the family's ally and its overseer.

These disturbing inconsistencies persist, even as Roseanne's fervent voice demands that we trust her. She is surely telling the truth — as she knows it — and we are immediately drawn into her story, enthralled by wistful, lyrical reflections that carry darker intimations. "After all," Roseanne muses, "the world is indeed beautiful and if we were any other creature than man we might be continuously happy in it."

Like William Trevor, a writer with whom he is often compared, Barry is not only an elegiac writer but also a sly one who increases suspense imperceptibly and to great dramatic effect as his wonderfully opaque plot unfolds. Wartime action and atrocities may be distant memories in this novel, but they materialize suddenly and with dreadful force. The scene during the Irish Civil War, for example, in which 14-year-old Roseanne witnesses three Irish Republican Army rebels demanding that her father bury their slain comrade at night, is immediate and terrifying.

The tension in Roseanne's own story increases as we begin to perceive her not solely through her own recollections but also through the eyes of Dr. Grene, the hospital psychiatrist. When his patients are due to be transferred to a new institution, Grene's visits become more purposeful. In order to reassess Roseanne for transfer or release, the doctor must unearth the original circumstances of her committal. He gently interrogates her. But as he investigates, Grene gradually pieces together a radically different version of Roseanne's story, this one largely based on written testimony by the "small, self-believing…and lethal" Father Gaunt. "How Fr Gaunt knew all these details is not clear," Grene dryly observes. "I am puzzled by his omniscience, but then that was the ambition of a priest in his time." The cleric is indeed one of Barry's most despicable villains, but neither we nor the psychiatrist know that yet.

The diffident Dr. Grene has his own secrets — an infidelity, an unhappy marriage — which leach into the notes he keeps of Roseanne's case and which gradually reveal his life to be a more commonplace tragedy than hers. Both patient and doctor have, in a sense, grown old together. During one visit, Roseanne notes, "He rubbed his nose and groaned. In that groan was all the years he had spent in this institution, all the mornings of his life here, all the useless talk of mice and cures and ages."

As these two observe each other, Roseanne's life is revealed to be one of love, unbearable loss, and appalling injustice. She was ruined, as were so many helpless women, not by two world wars or by Ireland's bloody strife but by her neighbors and erstwhile protectors. "The word of a man like that was like a death sentence," Roseanne recalls of her final, chilling confrontation with Fr Gaunt. "I felt all about me the whole hinterland of Strandhill speaking against me, the whole town of Sligo murmuring against me." Indeed, a death sentence might have been kinder than incarceration in the Regional Mental Hospital, a place "where sisters, mothers, grandmothers, spinsters, all forgotten lie?lost women there, in long rows." A place where Roseanne cries "slow, slight tears that no one sees, no one dries."

Barry can break a reader's heart with such plain sentences. In The Secret Scripture he also mesmerizes us with language often reminiscent of J. M. Synge or Sean O'Casey — and then abruptly recalls us to a brutal reality. But even brutality, in the world Barry creates, can be redeemed, if not forgiven. "Yesterday was the day she might have told me everything," Grene reflects, having decided not to press Roseanne further "ecause it strikes me that there is something greater than judgment. I think it is called mercy."

For her part, Roseanne concludes, "History needs to be mightily inventive about human life because bare life is an accusation against man's dominion of the earth." The religious echo is hardly accidental. Within a few hundred pages that span a simple life, Barry has written both an Irish epic and, in the truest sense, a morality tale.