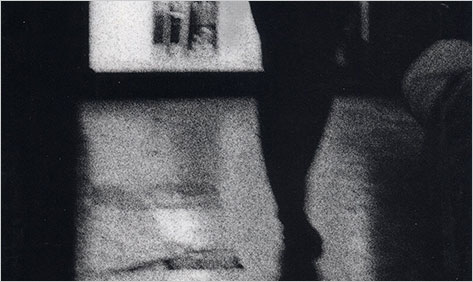 Roberto Bolaño is a short-form writer at heart — he began as a poet, after all, and even his 1,000- page doorstopper-masterpiece 2666, which was published in English to great acclaim last year, is composed of five short novels. Since the Bolaño craze kicked into high gear in America with the 2007 publication of The Savage Detectives, there's been lots of talk about the late Chilean author's two big novels, but not enough has been said about his shorter books, each about 200 pages, which New Directions has been issuing steadily for years. They pursue the same themes of exile and art as The Savage Detectives and 2666, but view them through a narrower lens. The Skating Rink is the newest of these more compact fictions to be fluidly translated by Chris Andrews, and it is the most action-packed, a cross between a classic murder mystery and a trademark Bolaño tale of lost souls searching for meaning and a place to call home.

Accumulation is Bolaño's literary method. He juxtaposes perspectives and voices until enough accrue to tell a whole story — albeit from many sides, and out of order. And this is the strategy behind The Skating Rink, in which a body found stabbed to death on a secret ice-skating rink exposes a love triangle and an obsession-fueled political scandal during a summer in the Spanish seaside town of Z. Three unreliable male narrators alternate short, steam-of-consciousness chapters. There is Remo Morán, a native of Mexico and former poet and now an entrepreneur in Z., owner of a jewelry store, a bar, a campground, and a hotel; Gaspar Heredia, a poet and old acquaintance of Morán's from Mexico who washes up in Z. and is offered a job as a night watchman at Morán's campground; and Enric Rosquelles, a short, fat city bureaucrat, whose infatuation with a beautiful skater draws all three men, and a few women, into a deadly web. The skater is Nuria Mart¡, a champion kicked off the Spanish Olympic team for political reasons and now stuck in her hometown of Z., bent on making her way back into professional skating.

Enric Rosquelles falls for Nuria at a civic function where Rosquelles is helping to honor local athletes in front of a pavilion full of school children. When Nuria — a local celebrity — takes the stage, the crowd goes wild and Rosquelles falls instantly in love:
There, in front of me, was the most beautiful woman I had ever seen. The most beautiful woman I will ever see! . . . All the world's adjectives fell short of Nuria's luminous form. . . . During the days that followed this sublime apparition (I'm afraid I can't describe it any other way), I kept searching, almost unconsciously, for a pretext that would allow me, if not to become friends with Nuria, at least to say hello to her when we met in the street, and perhaps chat for a while.

Nuria is a typical Bolaño love object: beautiful and aloof like a woman in a magazine. And Rosquelles is Bolaño's favorite kind of narrator: blinded by his own emotions, and so confident in the rightness of his feelings, if not of his actions, that he can't help himself from running at the mouth, confessing his every sin with pride. "At that point in my life all that mattered to me," he tells us, once he's made the skater's acquaintance, "was what made Nuria happy or unhappy."

Though he never admits his feelings to her, Rosquelles does invent an elaborate pretext for keeping her company: he secretly uses public funds to build her a practice rink in the abandoned Palacio Benvingut on the outskirts of town. Every day, she practices there while he watches. But Nuria chooses Remo Morán for her lover, and the two spend afternoons in bed in Morán's hotel. Meanwhile, at a bar near the campground, Gaspar Heredia meets and falls in love with Caridad, a silent, slightly crazed, kitchen-knife-toting wanderer whose eyes Heredia describes and ponders as "Flat: as if she was looking inwards?" Caridad spends her days with Carmen, an aging beggar who sings opera on the streets. The homeless Caridad and Carmen squat in the Palacio at night, where they bear secret witness to Rosquelles and Nuria.

The characters' lives become even more precariously intertwined when Carmen hatches a plan to blackmail Rosquelles into giving her a subsidized apartment by threatening to go public about the skating rink. But she never gets to execute her plan. Eventually, Heredia follows Caridad to the Palacio, and Morán goes there in pursuit of the missing Heredia. When Morán stumbles upon the rink, he also discovers the dead body. The description of what Morán sees illustrates Bolaño's conviction, evident in all his books, that beauty and violence are the twin engines of the human soul:
In the center of the rink was a dark huddled mass. . . . Blood, from various parts of the fallen body, had flowed in all directions, forming patterns and geometrical figures that I mistook at first for shadows. . . . Kneeling down, feeling dizzy and nauseous, I observed how the ice had begun to absorb and harden around all that butchery. In a corner of the rink I spotted the knife. I didn't go over to take a closer look, much less touch it; from where I was, I could see clearly that it was a kitchen knife, with a broad blade and a plastic handle.

The murder brings all the characters' lives crashing to a halt, and leaves the reader with more suspects than the police, who know nothing about the two squatters. Rosquelles is jailed for embezzlement and murder, though he's let go when only the first charge holds up. The rest disperse when the summer ends, and the murder is never solved. The reader must wait till the end to learn who committed the crime — and I won't give away the victim, either, because that would spoil part of the fun. But the real pleasure of the novel is watching all the characters spill like dominos through Bolaño's clever potting.

Bolaño's fictional worlds, in the short novels as in his epic works, are set in motion by the author's grim faith in the unrelenting human tendencies toward violence and the pursuit of beauty. His characters inevitably find themselves drawn into violent circumstances. In general, they are not bad people; they are simply helpless against their impulses and appetites. Rosquelles is hardly surprised by his downfall — it's evident in his tone at the beginning of the book that he didn't believe his scheme would go on long, or win him Nuria's heart. At the same time, like so many of Bolaño's characters, he was driven to dream of, and even strive for, a world that might fulfill his desires, if only for a few fleeting moments, no matter what nightmares might follow. For Bolaño, what haunts us — even our own immorality — also makes us alive.