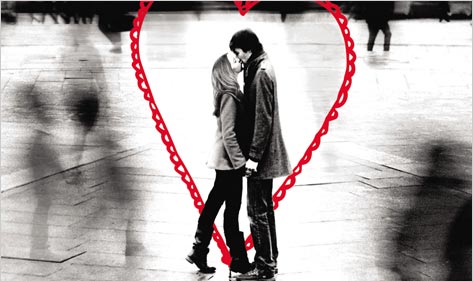 Jennifer E. Smith's third novel begins at 6:56 Eastern Standard Time, when seventeen-year-old Hadley misses her flight to London by four minutes, and ends at 11:56 Greenwich Mean Time, by which point she is thoroughly smitten with her transatlantic flight seat mate, eighteen-year-old Oliver. During the twenty-four hours in between, there is a wedding, a funeral, several mad dashes across London by cab and by train, stolen kisses in public places, and several minor characters proffering grooming and wardrobe assistance (though, somewhat distressingly, no mention of shower access).

Hadley, "small and blond and pretty enough in the ways that seem to count," is en route to see her father marry Charlotte, the younger woman for whose sake he broke up their family the year before. Oliver has tousled hair, green eyes, a speck of mustard on his chin, and a sexy British accent that, happily enough, does not indicate his unavailability as future boyfriend material, seeing as he has chosen to attend Yale rather than Oxford. She carries a copy of Dickens that, to him, indicates she's not just another uncultured American high school girl.

They speak of life, love, and loss while hurtling over the ocean; once they part, Hadley says "the melody of their meeting runs through her mind on endless loop," yes, "like a song she can't get out of her head." Hadley and Oliver similarly stick with you long after the last page. Though one wonders if the young lovers may have had an easier time of it had they thought to exchange cell phone information, rather than rifling through bags for pens that were never found, the story perfectly captures the woozy, romantic longing of the young, the travel-bound, and the sleep-deprived.