The majesties of the law.
---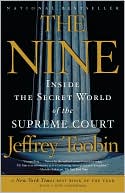 The Nine:
Inside the Secret World of the Supreme Court
By Jeffrey Toobin
New Yorker scribe and CNN legal analyst Toobin interviewed all the Justices during the early months of the Roberts court (and the end of Sandra Day O'Connor's tenure). The resulting book brings rare illumination to the high court's inner workings at a time when the dynamics are changing on such major issues in our culture as abortion, civil rights, and church-state relations.
---
By William H. Rehnquist
Former Chief Justice Rehnquist, who served on the Court for 34 years until his death in 2005, provides an authoritative but wonderfully readable history of the Court and all of its big cases — as well as the lowdown on just how the Justices go about making such monumental decisions.
---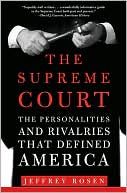 The Supreme Court:
The Personalities and Rivalries That Defined America
By Jeffrey Rosen
Four relationships in the Court's history are at the heart of this intriguing study by George Washington University law professor and New Republic editor Jay Rosen. Mapping the contrasts between President Thomas Jefferson and Chief Justice John Marshall, or Justice Antonin Scalia and Chief Justice William Rehnquist, he allows us to see that personalities — and rivalries between them — have been instrumental in shaping our nation.
---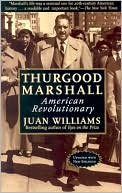 Thurgood Marshall:
American Revolutionary
By Juan Williams
Thurgood Marshall had already made Supreme Court history in 1954, when as counsel for the NAACP he won the landmark Brown v. Board of Education case; his appointment as the first African-American Justice in 1967 led to his quarter-century leading the Court on issues of individual rights. Longtime Washington Post correspondent Juan Williams covers it all — including Marshall's complex relationships with LBJ, Martin Luther King, Jr. and FBI chief J. Edgar Hoover — in this definitive biography.
---
Edited by Peter Irons and Stephanie Guitton
Few Americans know that every case argued before the Supreme Court since 1955 has been recorded. May It Please the Court . . . collects transcripts of 23 of the most important cases in U.S. history and supplements them with MP3 recordings of the oral arguments, giving readers (and listeners) the chance to experience history with unique immediacy.