Understanding the rulings that have made history, and the men and women who fashioned them.
---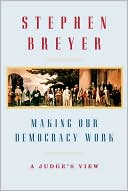 Making Our Democracy Work : A Judge's View
By Stephen Breyer
Justice Breyer pages back through a raft of historic Supreme Court decisions, including the infamous Bush v. Gore. The result sheds light on the process — largely hidden from the public — the justices go through in making such difficult and culture-shifting decisions. Along the way, Breyer offers welcome candor on some of the Court's most telling missteps.
---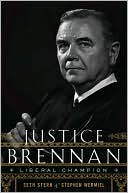 Justice Brennan: Liberal Champion
By Stephen Wermiel and Seth Stern
The case histories kept by this passionate defender of free speech are a unique wellspring of information about the Supreme Court's inner workings: Justice Brennan's analysis of the intellectual strategies that clashed in many of the most important legal battles of our time. These, along with dozens of hours of interviews feed this new biography of the man often called the most influential Supreme Court justice of the 20th century.
---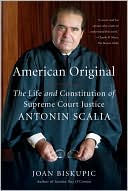 American Original: The Life and Constitution of Supreme Court Justice Antonin Scalia
By Nelson Johnson
Joan Biskupic's recently published biography of one of the nation's most outspoken, controversial and influential jurists finally captures a man whose character has long eluded biographers, but has forcefully put his stamp on American culture in quarter century-plus on the high court's bench.
---
By Richard Posner
Posner, a U.S. appellate judge, brings his widely-admired intellect to bear on issues such as the power of judges in today's world, the gulf between legal academics and judges, why judges behave as they do, and how he thinks they should approach their duties. That includes the work of the Supreme Court justices, who don't escape his searching gaze.
---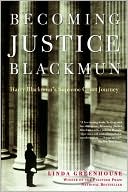 Becoming Justice Blackmun: Harry Blackmun's Supreme Court Journey
By Linda Greenhouse
Appointed by Richard Nixon, and within a few years selected by Chief Justice Burger to writer the majority opinion in Roe v. Wade, Justice Harry Blackmun followed an unlikely path toward becoming the court's most liberal member through the end of a century and a cultural sea change. The Pulitzer Prize-winning Supreme Court correspondent Linda Greenhouse pored through Justice Blackmun's papers to provide a fascinating view of the Court's work through an era of heady ideological conflict.